World's first hydrogen powered tram runs in China
2017-11-02 02:22:54 | #nomi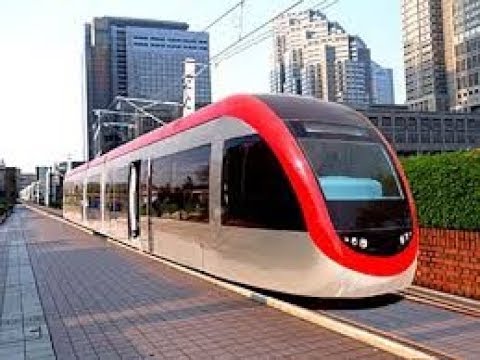 Worlds first hydrogen powered tram runs in China
China-produced first ever tram powered by hydrogen fuel cells has started its journey in Tangshan, north China's Hebei Province, the move will reduce pollution from the atmosphere.
According to the China Railway Rolling Stock Corporation (CRRC) Tangshan Co., Ltd, this tram is the first commercially-operated hydrogen-powered tram in the world and it only emit water in the atmosphere and control toxic gases at 100 degrees Celsius.
According to press reports, it can be refilled with hydrogen in 15 minutes and can run for 40 km at a maximum speed of 70 km per hour.
The tram completed several trips on its first day of operation, carrying 300 passengers in total, CRRC Tangshan Co. Ltd. said.
The tram operates on a 136-year-old railway station in Tangshan, China's oldest industrial city. It makes boarding easy for passengers.
. Tags: #
China
#