World Bank gave $55 million in assistance to Palestine
2015-06-21 07:17:42 | Al Muslim News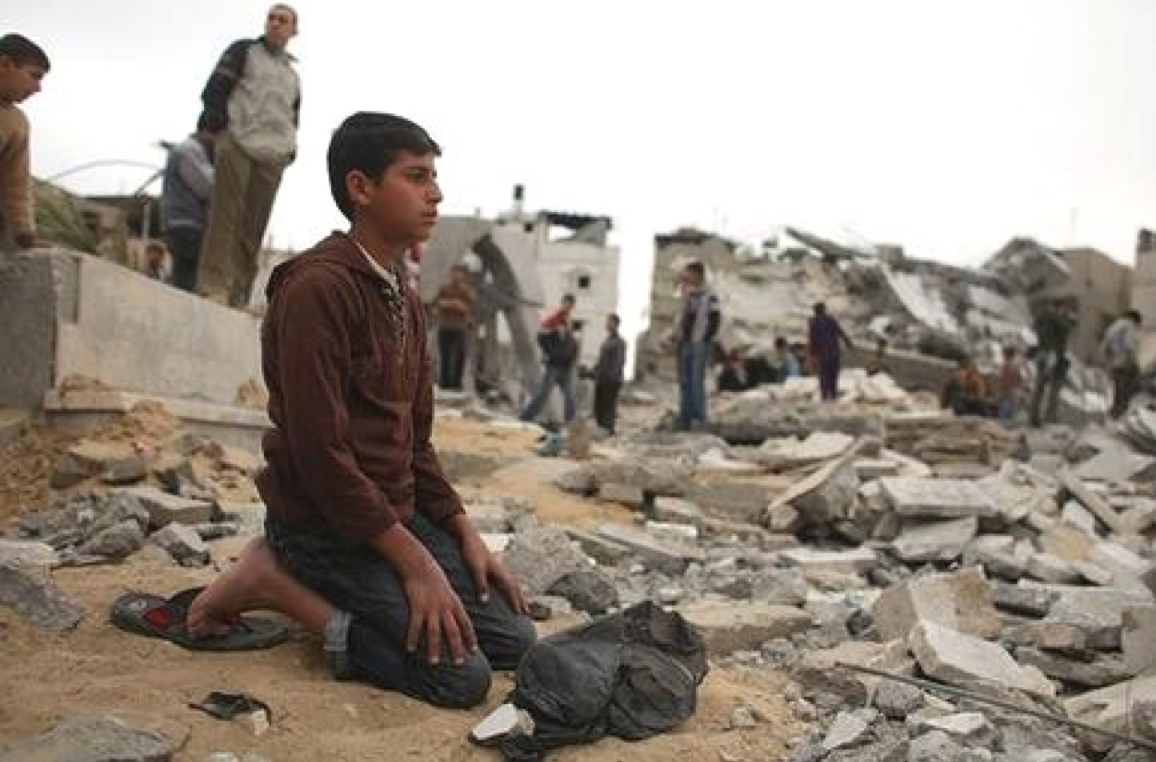 A Palestinian boy offer prayer on remains of Palestinians houses demolished by Israeli authorities.
The World Bank authorized a contribution of $55 million in assistance to the occupied Gaza Strip and West Bank, saying it would go toward strengthening government institutions as well the private economy.
The contribution brings the organization's total assistance to Palestine since 1993 to $970 million, Ma'an News reported.
A statement said the grant would "support investment in municipal services, water and sanitation, energy, as well as social protection, health and education."
"In the highly unpredictable operating environment, institution strengthening to build the foundation of a strong Palestinian administration and to improve service delivery has been central to the Bank's program," said Steen Jorgensen, the World Bank's country director.
Jorgensen added: "In parallel, the Bank emphasizes private sector development as the key driver for economic and employment opportunities."
It added: "The World Bank will maintain dialogue with the Palestinian authority and donors to develop longer-term opportunities to unleash the Palestinian entrepreneurial spirit, engine for growth with social justice."
The Palestinian Authority depends heavily on international donors whose contributions have historically been related to ongoing peace negotiations including the Oslo accords in 1993 and the Annapolis Conference in 2007.
Last month, the World Bank warned of a fiscal crisis, particularly in the blockaded Gaza Strip where unemployment is "probably the highest in the world."
The report called on the Palestinian Authority, Israel and the donor community to take "actions" and carry out "reforms" in order "to reverse the recent and worrisome slowdown in economic growth" and "avoid a dangerous fiscal crisis."
. Tags: #
Palestine
#