Uyghur Muslims refugees arrive in Turkey after fleeing China
2015-07-03 03:04:53 | Al Muslim News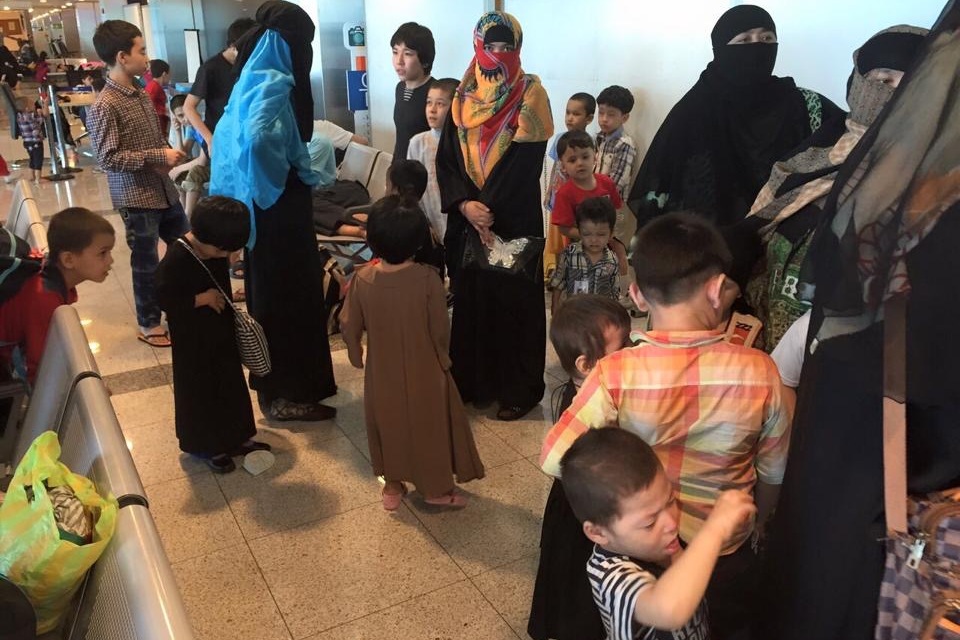 Turkey has accepted over 500 Uyghur Muslims, who sought refuge in the country at the beginning of 2015.
Around 173 people from the minority Chinese Muslim community of Uyghurs have arrived in Turkey from Thailand, where they were being held after fleeing China, a Turkey-based Uyghur group said on July 2.
Recep Akyol of the East Turkestan Migrants Association told The Associated Press the group, mostly women and children, arrived in Istanbul on June 30 and were being resettled in the central Turkish city of Kayseri, which boasts a strong Uyghur community, Hurriyet News reported.

Turkey has ethnic and linguistic ties to the Uyghur people. Under pressure from Turkish nationalist groups who advocate closer links, it has been trying for months to convince Thailand and China to allow the group to resettle in Turkey. The refugees had faced repatriation to China, where they feared mistreatment.
It is also reported to have restricted men from having long beards, clamped down on religious education activities, and acted to control the entrances and exits to mosques.
In January 2015, the ban was extended to wearing burqas in public places. Wearing a headscarf in public, including on public transportation and when getting married in a religious ceremony, were banned in 2014, with fines of about $353 for wearing a headscarf in public.
East Turkistan, known as the Xinjiang Uyghur Autonomous Region, is located in northwest China. Uyghurs have long suffered from human rights abuses, with 26.3 million people being killed between 1949 and 1965 and 8.7 million people since 1965.
Radical behavior is banned and the Chinese define not drinking alcohol, not smoking and avoiding eating non-halal food as radical behavior.
The Uyghurs' resettlement comes as relations between China and Turkey have been strained over Turkish media reports suggesting that Uyghurs were being banned from worship and fasting during the Muslim month of Ramadan.

Turkey this week summoned the Chinese ambassador to convey Turkey's concerns over the issues.
Turkish Foreign Ministry said it has expressed "deep concern" to China about that there are reports on fasting and fulfilling their religious duties was banned on segments of its Uyghur Muslim population during the holy Muslim month of Ramadan.
Beijing in turn, expressed its displeasure with Turkey's complaint.

Hundreds of people across Turkey have demonstrated to protest China's Ramadan bans.
Seyit Tumturk, the deputy head of the World Uyghur Congress, thanked Turkish authorities on Wednesday for securing the 173 Uyghurs' release. He said they were among a group of about 250 Uyghur Muslims held in Thai camps and hoped that the remaining refugees would also be allowed to leave Thailand.
Turkey has accepted over 500 Uyghur Turks, who sought refuge in the country at the beginning of 2015.
. Tags: #
Uyghr-Muslim
#
Turkey
#
China
#