US teacher faces punishment over anti-Islam handout given to students
2015-04-10 10:16:16 | Al Muslim News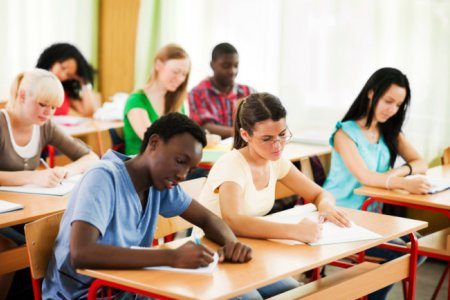 A US teacher in Houston-area high school is facing disciplinary action from his school district authorities for allegedly handing out material in a class that called Islam an ideology of war and said it is responsible for beheadings and said kidnappings,
The eight-page pamphlet subject cited "Islam/Radical Islam (Did You Know)" was given to students at a district high school at the end of March by the teacher.
We are disappointed to learn one teacher made independent changes to a lesson plan, resulting in information being given that didn't follow subject matter, or state and local curriculum plans," Mike Rockwood, executive director of community relations for the Lamar Consolidated Independent School District, said on Wednesday, Reuters reported.
"Only a strong response to this attempt at student indoctrination will send a message that our schools must never be incubators of hate," said Mustafa Carroll, the executive director of the Houston branch of the Council on American-Islamic Relations.
. Tags: #
Anti-Islam
#
Islamophobia
#
Muslim-minorities
#
Discrimination
#
America
#