US President Obama offers Eid al-Fitr greetings to Muslims
2015-07-17 15:17:22 | Al Muslim News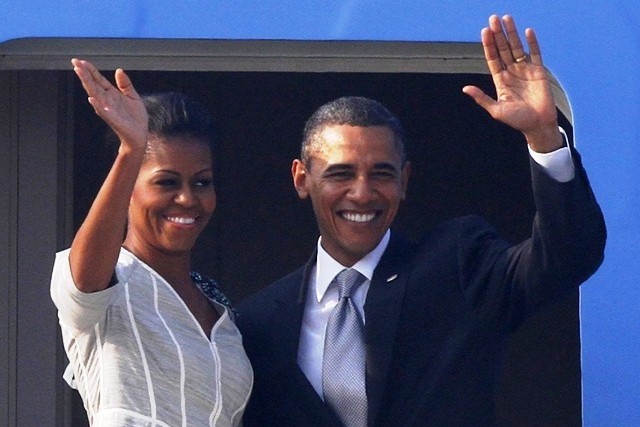 The holiday is a reminder to every American of the importance of respecting those of all faiths and beliefs, says Obama
The U.S. welcomed the end of Ramadan on Thursday as millions of Muslims around the world prepare to celebrate the Eid al-Fitr.
"While Eid marks the end of Ramadan, it marks a new beginning for each individual – a reason to celebrate and express gratitude on this holiday," President Barack Obama said in a statement.
Barack Obama has congratulated the Muslims of America saying, 'The holiday is a reminder to every American of the importance of respecting those of all faiths and beliefs,'
In a statement issued by the White House on Thursday, Obama said, "Michelle and I would like to extend our warmest wishes to Muslims in the United States and around the world celebrating Eidul Fitr."
"Millions of people head to local mosques for special Eid prayers followed by festive gatherings, gift exchanges, and feasts among friends, neighbours and families. The diversity of traditions paint the vibrant images we see from around the world capturing the spirit and excitement of Eid – colourful dresses or white garments decorating the masses of people standing in lines for prayer, lanterns and ornaments lighting up bazaars and neighbourhoods, intricate henna designs painted on hands of young girls and women, and an abundance of delectable foods and aromatic cuisines," the statement said.
The address ended with Mr Obama and his wife Michelle extending their "warmest wishes" to the estimated five to eight million Muslims across the US.
. Tags: #
America
#