US Muslim man to perform the Adhan (call to prayer) in 50 states
2015-04-18 04:45:10 | Al Muslim News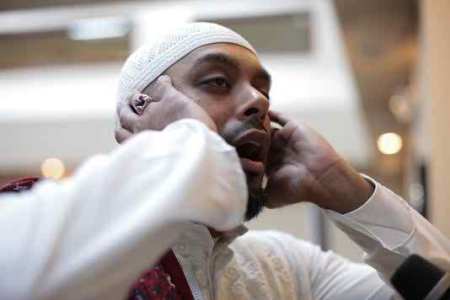 On a spiritually motivated journey, an American Muslim from Michigan is to visit 50 mosques in 50 states to perform the Adhan (call for prayer) with a special call to the nation's Muslim community, amid soaring Islamophobia, according to Detroit Free Press.
He was born in the U.S. to immigrants from Pakistan and grew up in Ann Arbor, where his father was a professor at the University of Michigan. Syed is aiming to become the first person to perform the Adhan in all 50 U.S. states, using his voice across America to help educate the public about Islam, praise its Prophet Muhammad (peace be upon him), and also honor the memory of his father, IINA reported.
Syed performed his first call to prayer on Friday at Tawheed Center in Indiana at the headquarters of the Islamic Society of North America, one of the biggest Muslim groups in the U.S. His efforts are being supported by several Muslim groups, who hope to spread the message of Islam and promote religious understanding.
The 35-day road trip will include occasional flights to reach states like Hawaii, and will end May 8 at the Rochester Hills mosque. "Islamophobia is real, there is no question about it," Syed told as he traveled from Mississippi to Florida.
"Give them the opportunity to let them know who you are. That's your best shot to dispel any myths, to breakdown any stereotypes, and to make a real dent into discrimination."
After reciting the Adhan (call to prayer) at each mosque in 50 states, Syed will deliver the last sermon given by Prophet Muhammad (Peace Be Upon Him), a talk that Syed said promoted gender equity, racial equality, trust, and peace.
"It is the most eloquent speech ever delivered in the history of humanity," Syed told the worshipers. "I want for us to be able to hear those words and take it to our family members, take it to our co-workers, take it to our neighbors and live by them."
According to the 40-year-old marketing executive and graduate of the University of Michigan, the initiative aims to showcase the beauty and diversity of Muslim communities across America.
Syed hopes his trip can help younger Muslims connect with their faith.
. Tags: #
Islamic
#
America
#