US Muslim Convention Honors Prophet (Peace Be Upon Him)
2015-05-25 09:59:59 | Al Muslim News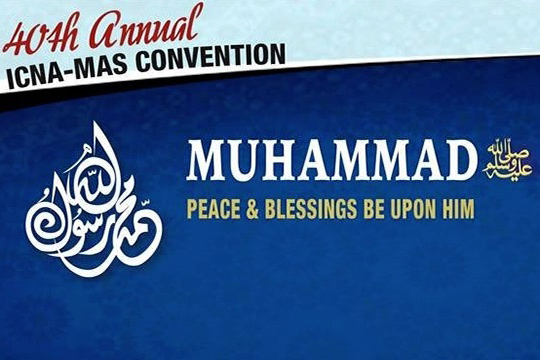 Thousands of Muslims from across the US have been invited to attend the annual convention of the Islamic Circle of North America (ICNA) to honor Prophet Muhammad (Peace Be Upon Him), as speakers from across the world provide a "better understanding" of the prophet of Islam (Peace Be Upon Him).
When people in the United States mention the name of the prophet, "they actually do not know much about him," Waqas Syad, ICNA deputy secretary general told Anadolu Agency on Saturday, May 23.
"When Muslims do something bad, people blame on Prophet Muhammad and his thoughts," he added, blaming US right-wing discourse.
More than 20,000 Muslims from across the United States are expected to attend the conference, which runs from Saturday May 23 – 25, 2015, onIslam reported.
This year's theme of the three-day convention, which opened yesterday, is "Muhammad (peace be upon him)", making 2015 "The Year of Muhammad SAS."
This year ICNA-MAS Convention would provide the information for our fellow Americans to understand Prophet Muhammad's (pbuh) universal message of peace and love and his role in building the foundations of a movement devoted to truth and social justice," the convention website says.
"The Prophet has inspired humanity for the last fourteen centuries with his message of faith in One God and his caring and compassion for all human beings. In this convention we aim to address how Muhammad (pbuh) instituted universal principles of human dignity, justice, fairness, consultation, tolerance and forgiveness, equality of individuals regardless of race or ethnicity, and peaceful co-existence among the nations and peoples of the world."
This year's convention marked the 40th anniversary of the annual gathering, which this year was honoring the Prophet Muhammad, as nearly 140 speakers across the world gave lectures to provide a "better understanding" of the prophet.
The United States is home to Muslim residents around 3 million.
ICNA is one of the largest, non-profit, grassroots Muslim organizations in North America with many projects, programs, and activities designed to help in reforming society at large.
Since 1968, ICNA has worked to build relations between communities by devoting itself to education, outreach, social services and relief efforts.
. Tags: #
America
#