United Kingdom giving 30m to Palestinian refugee
2015-04-24 09:16:52 | Al Muslim News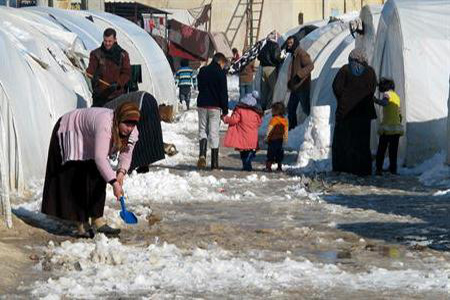 The Department for International Development (DfID) of UK is giving the United Nations Relief and Works Agency for Palestine Refugees in the Near East (UNRWA) £30 million of funding for the financial year 2015/16.
According the survey in January 2010, UNRWA cites 1,396,368 registered Palestinian refugees in camps and 3,370,302 registered Palestinian refugees not in camps. The number of UNRWA registered Palestine refugees by country or territory in January 2010 were as follows: Gaza Strip 1,106,195 West Bank 778,993 Lebanon 425,640 Syria 472,109 Jordan 1,983,733.
The money is a one year bridge between the previous multi-year funding agreement that ran from 2012-2015 and was worth a total of £107 million, Middle East Monitor reported.
Since £36.3 million of that total was allocated for the year 2014/15, the current one year stop-gap thus constitutes a 17 per cent drop in funding, though this does not include contributions to emergency appeals for Syria and Gaza.
DfID will commence a new multi-year agreement with UNRWA from 2016. The UK is currently the third largest donor to UNRWA's general fund, which provides health, education and social protection services to registered Palestinian refugees.
The United Kingdom has previously praised the UN agency for its practice, with DfID "linking funding to performance."
UNRWA spokesperson Chris Gunness described Britain as "a strong supporter of our general fund", adding that the agency is "grateful to the UK government and colleagues in DfID in particular for their responsiveness and engagement with our many complex issues."
Gunness also highlighted Britain's "very generous supporter of our emergency work in Gaza and Syria", with the UK giving UNRWA nearly £13 million last year for their humanitarian response to the Syrian conflict.
. Tags: #