UK Muslims protest against genocide of Rohingya in Myanmar
2015-06-15 14:19:35 | Al Muslim News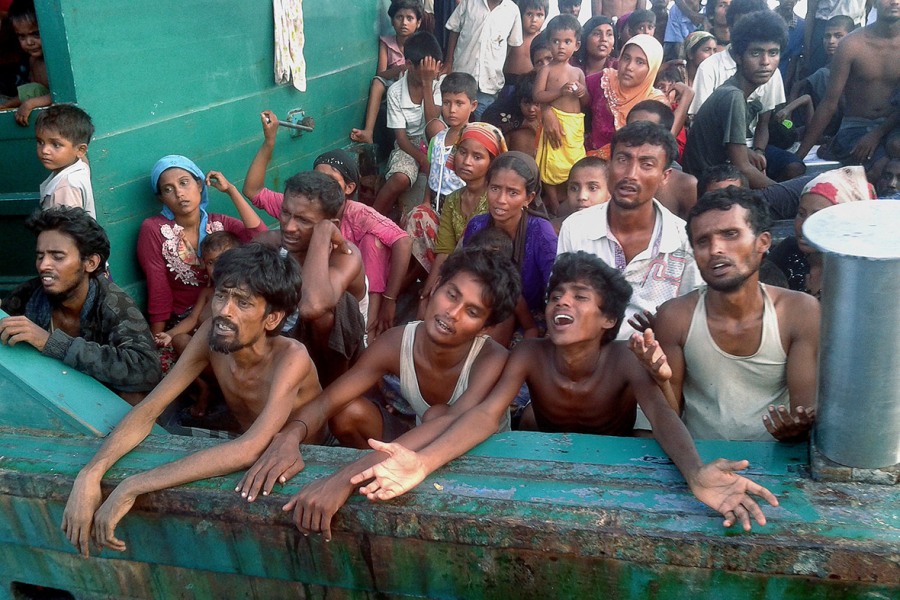 Small boats are carrying Rohingya refugees, a Muslim minority from Myanmar victim of persecution and abuse.
British Muslims held a protest against the 'ethnic cleansing' of Rohingya Muslims opposite 10 Downing Street, resident of British Prime Minister.
Participants calling on the UK government to sanction Burma (Myanmar) over its human rights abuses and to intercede to help end the oppression against Rohingya muslims by government forces in Myanmar.
More than 140,000 Rohingya are living in refugee camps since an outbreak of violence between the Majority Buddhists and Rohingya in 2012.The majority of the camps are in squalid conditions and the population relies heavily on international assistance to survive.
Hundreds of Rohingya Muslims die every year since the conflict begin this plight is see by whole world but there is no action even Muslim countries are silence over the dilemma.
Now every day on social media videos are being uploaded of buddist terror that shows the real terrorism of religious extremism. No UN, no US, no NGO, no ASEAN going to stop these terrorist, no media is shouting here, no court of Justice for this barbarism and brutality for those children and women who are killed after humiliation.
Aung San Suu Kyi s a Burmese opposition politician and chairperson of the National League for Democracy in Burma and Nobel Peace Prize recipient for her non-violent struggle for democracy, showed her biased silence over this Muslim genocide.
Muslims have lived in Burma since the 11th century AD. More than a 1.3 million Rohingya live in Myanmar, according to the government. The Burmese government has denied citizenship to any Rohingya persons who cannot prove their ancestors settled in the country before 1823, the beginning of British occupation of what is now Arakan State.
. Tags: #
Rohingya-Muslims
#
UK
#