UK: Man pushes Muslim woman into oncoming underground train
2015-11-19 11:39:45 | Al Muslim News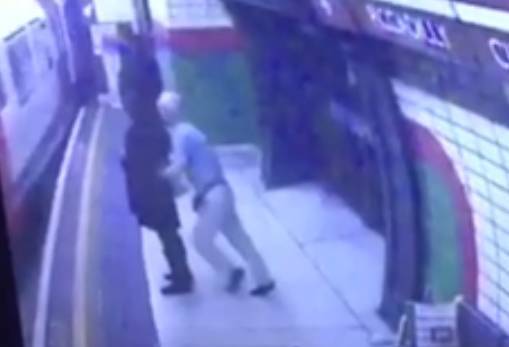 Shocking CCTV footage has captured a man pushing a Muslim woman into the path of the moving train on the London Underground station.
A man is being held on charges of attempted murder after he pushed a Muslim woman into the path of an oncoming London Underground train.
CCTV footage shows the man standing behind the woman before pushing her on the path of the train as it arrives, express tribune reported.
The victim slams into the train before rebounding onto the platform, as commuters rush to help her. The incident occurred at Piccadilly Circus station on a Bakerloo line platform.
A spokesperson for the British Transport Police said that the woman miraculously escaped with minor injuries. She was reportedly treated by paramedics before being taken to the hospital for further treatment.
Director of enforcement and on-street operations at Transport for London, Steve Burton said, "This type of shocking incident is extremely rare."
"Our staff acted quickly to assist the woman and other customers at the scene, and we are working closely with the police as they carry out their investigation," he added.
The suspect is in custody and is due to appear at Blackfriars Crown Court on November 25.
A British Transport Police spokesperson said, "Officers are currently working to build up a picture of exactly what took place and would like to hear from anyone with information."
. Tags: #
Hijab
#
UK
#