UK Election 2015: Record Number of 13 Muslim MPs elected
2015-05-10 11:49:35 |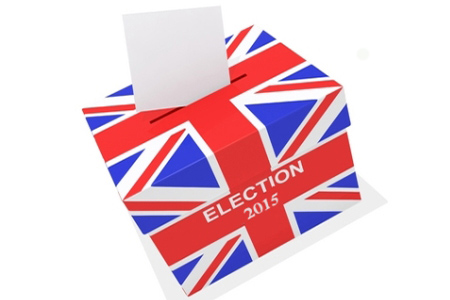 Making a new history in British parliament, a record of 13 Muslim MPs have been elected in one of the most unpredictable and extraordinary general elections in Britain, as compare 8 Muslim MPs in 2010.
"It is great news that there are more Muslim MPs elected than ever before. However, the House of Commons still does not reflect the diversity of the population," said Editor of The Muslim News, Ahmed J Versi.
Versi welcomed the appointment of eight Muslim women in the elections, seeing it as a welcome sign that more Muslim women have been elected this year, six Labour, one Conservative and one Scottish National Party (SNP), OnIslam reported.
The election included the first Muslim SNP MP, Tasmina Ahmed Sheikh, elected in the landslide by the nationalist party in Scotland as well as the first female Muslim Conservative MP Nusrat Ghani.
In Scotland, four Muslim candidates won seats for the first time for the opposition party and added to five who were re elected
Former Governor of Punjab Pakistan Chuhdary Sarwar's son Anas Sarwar in Glasgow, who was the only sitting Muslim MP for Labour party not re-elected after falling victim of the sweeping SNP victories.
In one of election upset, mental health campaigner Naz Shah won Bradford West back for Labour with a majority of 11,420 against Respect party leader George Galloway who had won the seat in a landslide bi-election in 2012.
After voting result, Labour party has 9 Muslim MPs, the Conservative party 3 and the SNP 1.
In May 7, 2015 elections, the Tories secured 331 seats, putting Cameron back in Downing Street with the once small gap between the Tories and Labour now gaping.
While the Labour won 232 of the declared results of the 635 seats, the Scottish National Party (SNP) won 56, Lib Dems 10, Plaid Cymru 3, UKIP one, the Greens 1 and others 19, according to the media reports.
List of new Muslim MPs
Tasmina Ahmed Sheikh (SNP, Ochil_and_South_Perthshire)
Rupa Huq (Labour, Ealing Central and Acton)
Tulip Rizwana Siddiq (Labour, Hampstead and Kilburn)
Nusrat Ghani (Conservatives, Wealden)
Naz Shah (Labour, Bradford West)
Imran Hussein (Labour, Bradford East)
Incumbent Muslim MPs
Khalid Mahmood [Labour]
Shabana Mahmood [Labour]
Rushanara Ali [Labour]
Yasmin Qureshi [Labour]
Sadiq Khan [Labour]
Sajid Javid [Conservative]
Rehman Chisti [Conservative]
. Tags: #