UK: Bradford Grand Mosque launched mobile app for the teachings of Islam
2015-04-12 12:10:18 | Al Muslim News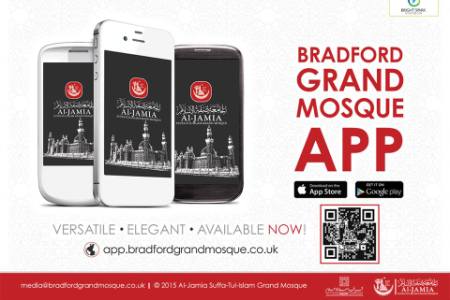 The Bradford Grand Mosque, largest mosque in UK on Horton Park Avenue is launched a new app to keep the community up-to-date with events, religious teachings, and daily prayers.
The app officially launched at the Al-Jamia Suffa-Tul-Islam, also known as the Bradford Grand Mosque, in Little Horton on Friday, April 10, 2015.
The new software is described as a hybrid app, which means it can be used on various mobile platforms, and its developers say it is the first of its kind in the UK, Telegraph & Argus reported.
The app brings together elements including the Holy Qur'an, Naat (poetry in praise of the Prophet Muhammad) and critiques interpreting the true message of Islam in a contemporary manner.
It is aimed at the local Muslim community, but members of the Mosque, on Horton Park Avenue, also hope it will provide a "great platform" for non-Muslims to engage with Islam as a religion and learn about its teachings and beliefs.
. Tags: #
UK
#