UAE elects first female parliamentary speaker
2015-11-19 11:26:24 | Al Muslim News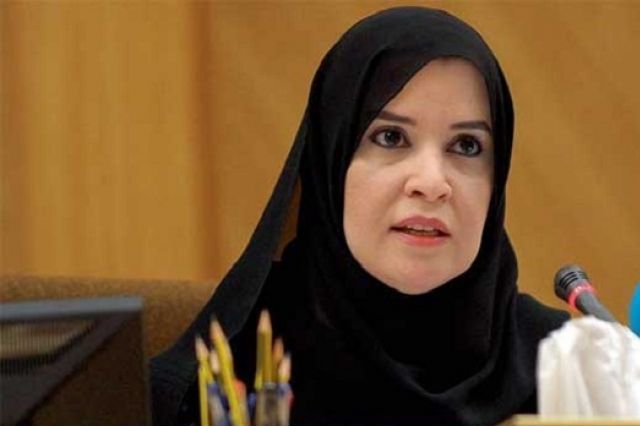 Dr. Amal al-Qubaisi, Arab World`s 1st Female Parliamentary Speaker
Dr. Amal Abdullah Juma Karam Al Qubaisi has been appointed Chairperson of the UAE Federal National Council, the first time a woman has held the post since the nation's inception in 1971, and a first for the Gulf Cooperation Council member states, state news agency WAM reported.
In 2006, in an historic vote, Dr. Al Qubaisi became the first woman to be elected to the UAE Federal National Council.
Eight women in total were appointed as members of the 40-seat council, which has a purely advisory role and whose seats are shared equally between elected and appointed members.
An architect and architecture teacher at UAE University, speaking at the time of her election as a member for the Emirate of Abu Dhabi, Dr. Al Qubaisi said, "I owe my success to my deep belief in Allah the Almighty, to the support I received from members of the electoral colleges in Abu Dhabi and to the sincere and realistic promises I gave during my campaign."
She holds a Bachelor's degree in Architecture from UAE University, and both a Master's Degree and a PhD from the University of Sheffield in the UK. Dr. Al Qubaisi, who wrote her doctoral dissertation on the preservation of architectural heritage, has also worked with UNESCO, the United Nations heritage agency, on conservation projects.
In 2011, she made history again when she was elected as First Deputy Speaker of the FNC, and became the first woman to chair a session of the Federal National Council when she deputised for the Speaker, Mohammed Al Murr.
Dr Amal's work to document and preserve more than 350 historical sites in the UAE, including Al Jahili and Al Hosn Forts was recognised with an Abu Dhabi Award in 2008.
Tweeting about her election, His Highness Shaikh Mohammad Bin Rashid Al Maktoum, Vice President and Prime Minister of the UAE and Ruler of Dubai said: "Emirati women have been great leaders and great achievers, establishing significant regional and global presence for themselves and the UAE.
We were delighted to see Amal Al Qubaisi elected Chairperson of FNC, first Arab woman in the region to hold such a post."
. Tags: #
Arab-World
#