Two kidnapped Crimean Tatar activists found dead
2015-08-31 12:37:35 | Al Muslim News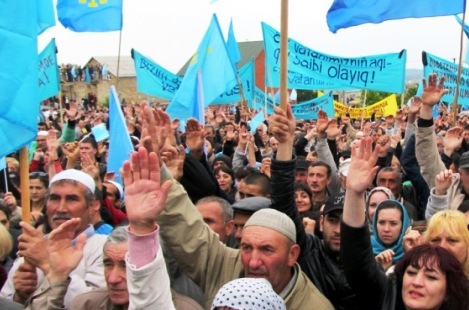 Since the Russian invasion in Crimea, countless Crimean Tatar activists have been either killed or kidnapped.
The bodies of two of three Crimean Muslim activists, who disappeared on August 21 has been found. The victims were identified as belonging to Mehmet Selimov and Osman Ibragimov.
According to Deputy Chairman of the Crimean Tatar People's Assembly Nariman Celalov reported, the bodies of the activists were found in Bogdanovich's village near Simferopol. The bodies of both men were found to have stab wounds, the World bulletin reported.
On her personal Facebook page, Celalov said that the identity of the killers was established and authorities were currently in an operation to locate them. Russian police are suspecting that the killing of the activists were not political but personal.
Since their annexation of Crimea in March 2014 the new Russian authorities have detained several Tatar activists and countless Crimean Tatars has disappeared.
Kidnapping and manslaughter charges and criminal cases have also been opened. However, till date none of those responsible for any activist deaths has been found.
The Crimean Tatars, who have a distinct language and culture, make up around 13 percent of the population of the Black Sea peninsula.
There are about 300,000 Tatars, who are Muslims, among the two million people in Crimea, and local officials openly accuse Tatars of working against Russian interests.
The Tatars Muslims were exiled by Stalin to Central Asia during World War II, with almost half perishing in harsh conditions. They only returned to Crimea at the end of Soviet rule.
. Tags: #