Top Bosnian Islamic Scholar raps Hungary`s Prime Minister on Islam remarks
2015-10-23 13:13:32 | Al Muslim News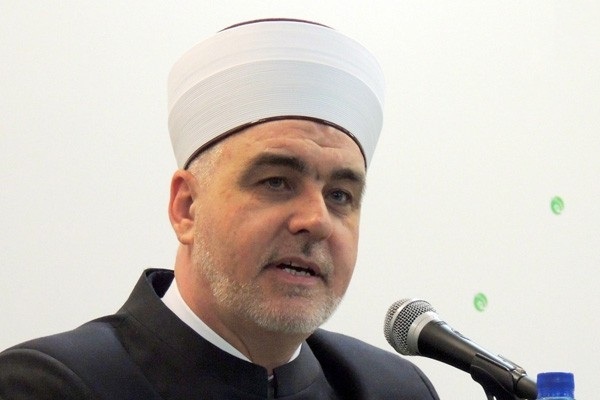 Hungarian Prime Minister Viktor Orban`s remarks about Islam and Europe have been described by the Bosnian spiritual leader as `arbitrary and damaging`
The spiritual leader of Bosnia's Muslims protested on Wednesday against what he called the Hungarian Prime Minister's "arbitrary and damaging" remarks about Islam and Europe in the Syrian refugee crisis, saying they were uttered out of ignorance, according to The Sydney Morning Herald.
As hundreds of thousands of mainly Muslim migrants and refugees entered into the European Union, including Hungary, this year, right-wing Prime Minister Viktor Orban called them a threat to Europe's prosperity, security and "Christian values".
Hungary has since sealed its southern borders with a steel fence to keep out Syrian refugees trekking north through the Balkans from Greece, and issued new laws rights groups say deny refugees their right to seek protection from war and persecution.
Bosnia's Top Islamic leader Efendi Husein Kavazovic, who leads Europe's largest community of indigenous Muslim Slavs known for their moderation and tolerance of other religions, objected to remarks by Hungarian PM Orban in an interview with German magazine Focus this week.
Focus quoted Hungarian PM Orban as saying that Islam "has never been part of Europe but came into Europe," and that it did not spiritually reflect Europe but rather a different way of life.
"Every (kind of) ignorance is damaging, and particularly the one advocated by senior political officials who have social power and the role to publicly influence the opinion of others," Kavazovic said in a statement.
He said that educated people know that just as Islam had come to Europe, so had Christianity and Judaism.
"Democracy is not an original European product," Kavazovic said. "It was invented in Greece at the time when Europe did not exist as a cultural concept and when Greek cities were part of the world that as a civilization gravitated towards the East."
He said Orban's assertions were "arbitrary and damaging" and that he hoped not to hear similar claims by senior European officials in the future.
. Tags: #
Anti-Muslim
#
Islamophobia
#
Balkan
#