Top African Football players Converts to Islam
2015-07-07 13:16:19 | Al Muslim News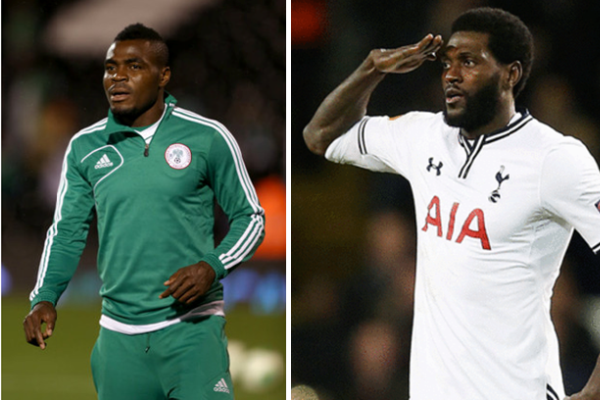 Emmanuel Emenike and Emmanuel Adebayor, famous African football players, have converted to Islam.
Two popular African footballers; Emmanuel Emenike and Emmanuel Adebayor converted to Islam over the weekend, and their story of being a Muslim and observing Ramadan fast, went viral on the internet and social networking sites.
African country Togo's Football icon, Emmanuel Adebayor converted to Islam on Sunday, July 5, 2015, when he was spotted taking the Shahada (the Islamic creed declaring belief in the oneness of God and the acceptance of Muhammad as God's prophet).
During ceremony, the footballer was surrounded by Muslim leaders and supporters who were there to testify the conversion. The ceremony is thought to have been held in Togo, Adebayor's adoptive country.
Having played in many leading clubs such as Metz, Monaco, Arsenal, Manchester City and Real Madrid, Adebayor was elected was African footballer of the year 2008.
Similarly, Nigerian star footballer Emmanuel Emenike , revealed his conversion during a conversation with the coach of his club Vitor Pereira.
When he missed the team breakfast on Saturday, his coach called him up to inquire about his whereabouts and he, in reply, confessed the conversion.
When asked why he was not present, Emenike said: "I'm fasting". Pereira replied: "You're not a Muslim." Emenike insisted: "I became a Muslim. I am a Muslim."
Emenike is yet to feature for the Turkish club in their two pre-season games so far.
. Tags: #
Convert-to-Islam
#