Three civilians killed in held Kashmir claim police
2017-09-22 11:55:11 | #nomi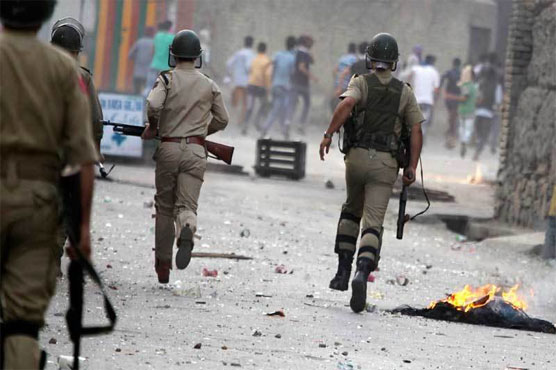 Three civilians killed in held Kashmir claim police
SRINAGAR: Authorities in India-held Kashmir claimed that suspected militants hurled a grenade at motorcade of a local government minister on Thursday, killing three civilians and wounding 30 others.
Police said the attack took place when the motorcade of Naeem Akhtar passed though the southern Tral town. Three pedestrians, including a teenage girl, were killed and 20 others wounded, said police director-general S.P. Vaid.
He said seven paramilitary personnel, two policemen and a government engineer were also injured. The minister escaped unhurt.
No militant group fighting against Indian rule immediately claimed responsibility for the attack.
Reinforcements of security forces cordoned off the area to hunt for the assailants.
In a statement the Hizbul Mujahideen condemned the attack and blamed Indian agencies for carrying it out "to defame" the Kashmir freedom movement.
It said the attack was aimed at creating a wedge between militants and the local population.
Militant groups have been fighting Indian security personnel for decades, demanding independence or a merger of their territory with Pakistan. India maintains roughly 500,000 troops in the disputed Himalayan region.
At least 140 militants, including senior commanders, have been killed since the start of the year, according to Indian officials. Militant ranks have swelled since security forces shot dead a hugely popular militant commander, Burhan Wani, last year.
Wani was a native of Tral. His death sparked months of anti-India protests and a military crackdown that left more than 100 civilians dead and thousands more injured.
. Tags: #
Islamophobia
#
Kashmir-Muslims
#
Muslim-community
#