There is no military solution in Syria: Iran
2016-02-18 03:47:37 | Muzamil A.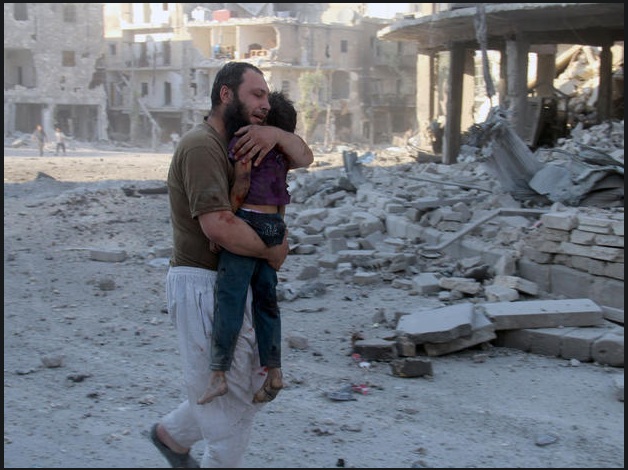 U.S.-backed terror groups in Syria reportedly fighting
Iran foreign policy chief Federica Mogherini said that world powers to stop "believing in the illusion" that there is a military solution to the conflict in Syria for peace.
"They still continue to believe that there is a military solution… I think the Western powers have to abandon that illusion in order to achieve a cease-fire and in order to achieve cessation of hostilities," Zarif said further.
His comments came on the same day that Doctors Without Borders (MSF) blamed Iran's ally in Syria, Russia, for bombing a hospital supported by the charity in the northwestern part of the country, killing seven people.
A top diplomats from the International Syria Support Group meeting in Munich agreed to work toward a temporary "cessation of hostilities" and securing deliveries of humanitarian aid to besieged towns and villages.
But Zarif warned the agreed "cessation of hostilities" should not be used by world powers to mobilize their allies.
" we agreed in Munich is cessation of hostilities not to pause to allow the allies of certain regions to regroup and that is extremely important," he said.
Zarif also warned countries should not use "diplomacy in order to provide a human shield for terrorist groups such as Daesh and al-Nusra etc in Syria.
"As soon as some of our regional neighbors understand this reality and abandon the illusion that they can take advantage of this in order to advance their political agenda – delusional as it may be – then we are moving towards realization of the comprehensive cessation of hostilities and cease-fire," he said.
"People cannot use diplomacy to provide a human shield for al-Nusra and Daesh working as a leverage," Zarif said.
. Tags: #
Terrorism
#