Terrorists attack police training college in Quetta
2016-10-26 03:04:43 |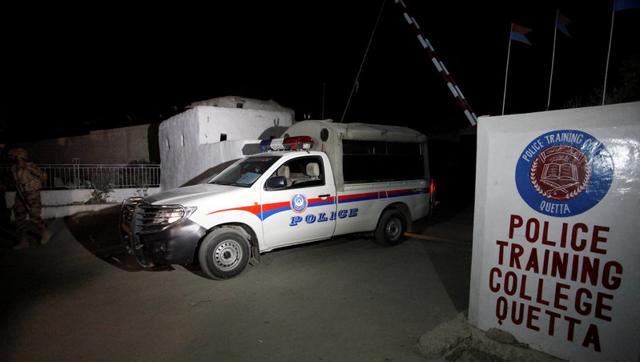 Police training college in Quetta
Three terrorists attack a police training college in Quetta Monday night, prompting an operation by military and Frontier Constabulary forces to clear the place which houses at least 600 police cadets.
The attack on the Balochistan Police College, around 20 kilometres east of Quetta, began at around 11:10pm Monday, with gunfire continuing to ring out at the site for several hours.
At least 61 people were killed in the attack.
Cadets were rescued from the college following an operation carried out by Special Services Group (SSG) commandos.
The training college is situated on Sariab Road, which is considered to be one of the most sensitive areas of Quetta. Militants have been targeting security forces in the area for almost a decade.
. Tags: #
Terrorism
#