Syrian forces used nerve gas in four recent attacks
2017-05-02 03:28:58 | #nomi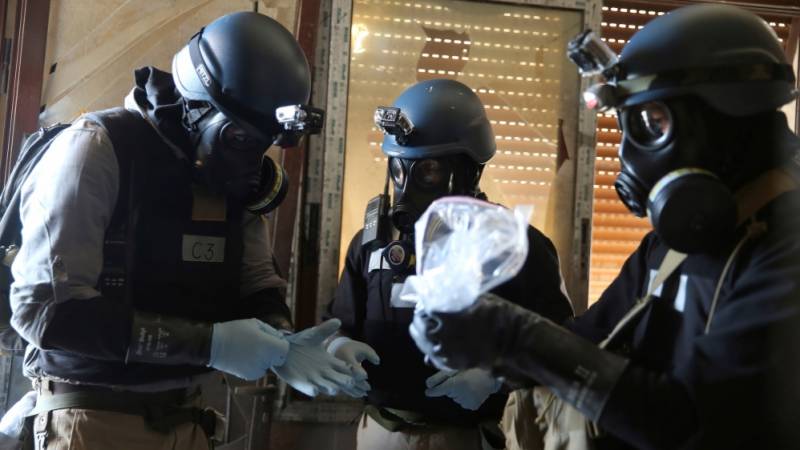 Syrian forces used nerve gas in four recent attacks
UNITED NATIONS: Syrian government forces used deadly nerve gas in Khan Sheikhun and in three other recent attacks, Human Rights Watch said on Monday, describing a "clear pattern" of chemical weapons use that could amount to crimes against humanity.
President Bashar al-Assad's forces are also stepping up chlorine gas attacks and have begun using surface-fired rockets filled with chlorine in fighting near Damascus, the US-based rights group said in a new report.
"The government's use of nerve agents is a deadly escalation — and a part of a clear pattern," said Kenneth Roth, the executive director of Human Rights Watch.
"In the last six months, the government has used warplanes, helicopters, and ground forces to deliver chlorine and sarin in Damascus, Hama, Idlib and Aleppo." "That's widespread and systematic use of chemical weapons," he said. Human Rights Watch interviewed 60 witnesses and collected photos and videos providing information on the suspected chemical attack in Khan Sheikhun on April 4 and on three other alleged uses of nerve gases in December 2016 and March 2017.
At least 92 people including 30 children died in the suspected sarin gas attack in Khan Sheikhun on April 4, according to local residents and activists. Hundreds more were injured.
Residents said a first bomb believed to be carrying the deadly agent sarin was dropped near the town's central bakery and was followed by three or four high-explosive bombs a few minutes later.
Dozens of photos and videos provided by residents of a crater from the first bomb showed a green-colored metal fragment that Human Rights Watch said was likely the Soviet-produced KhAB-250 bomb.
Human Rights Watch said 64 people died from exposure to nerve agents after warplanes attacked territory controlled by the Islamic State in eastern Hama on December 11 and December 12.
Activists and local residents provided names of the victims, while Human Rights Watch interviewed four witnesses and two medical personnel about the alleged attack.
A third suspected nerve agent attack in northern Hama on March 30 caused no deaths but injured dozens of civilians and combatants, according to residents and medical personnel, the report said.
. Tags: #
America
#