Suicide bomber kills 3, injured 27 in central Baghdad :iraq
2016-03-31 08:22:47 | Middle East Editor @ almuslim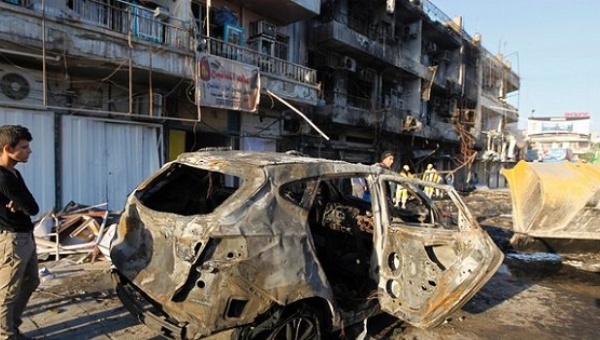 Suicide bomber kills 3, injured 27 in central Baghdad :iraq
Iraq: A suicide bomber blast himself up on Tuesday morning in central Baghdad, killing 3 people and 27 were injured , a police spoke person said.
The blast happened near a gathering of workers in Tayaran Square, about a kilometre (mile) from a sit-in held by supporters of influential Shi´ite cleric Moqtada al-Sadr to demand political reforms.
No organisation claimed the attack but all suicide bombings carried out so far this year in the country have been claimed by Islamic State, the Sunni militant group that controls parts of northern and western Iraq.
. Tags: #
Anti-Islam
#
Terrorism
#