Some US organizations feed off Islamophobia: Turkish official
2015-05-06 04:54:08 |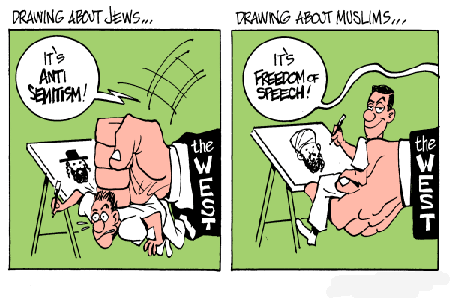 Some US groups feed off Islamophobia, but the Muslim community abroad should not get provoked, a senior official of the Turkish presidency of religious affairs said.
In remarks made during his visit to the Turkish American Culture and Civilization Center in Maryland, Turkish Presidency of Religious Affairs Deputy Chairman Prof. Mehmet Emin Ozafsar noted the anti-Islam caricature contest recently held in Texas, the Anadolu Agency reported.
"It appears that some groups feel raw about the peaceful co-existence of Muslims in the U.S., who are now fueling Islamophobia," Ozafsar said.
The deputy chairman called on Muslims in the United States to act prudently in the face of such anti-Islam campaigns.
The anti-Islam program in Texas was billed as the "Muhammad Art Exhibit and Cartoon Contest," which was sponsored by the New York-based anti-Muslim and pro-Israel American Freedom Defense Initiative group (AFDI). It took place at the Curtis Culwell Center in the city of Garland, Texas.
The Anti-Islam contest organized by controversial and hate preacher Pamela Geller. Pamela Geller is an American Jewish, political activist and blogger. She is known for her criticism of Islam and opposition to Islamic activities and causes. Her viewpoints have been described as anti-Muslims or Islamophobic.
The Anti-Islam organization had also put a $10,000 as lure for the top caricature of Prophet Mohammed.
During the event, two suspects were killed who allegedly opened fire outside the center; a security officer was also left wounded.
"The event should not provoke the Muslim Community in the U.S.," Ozafsar said. "Muslims should continue their daily life peacefully in line with (Islam's) message of brotherhood, friendship, and peaceful coexistence. We have the responsibility to live up to the morality of peaceful coexistence," he added.
He also appreciated the efforts of the Turkish American Culture and Civilization Center to reflect this interpretation of Islam.
"At a time when Islam is facing smear campaigns, we have to be vocal about peace, brotherhood, human rights, dignity and justice," he said. "I believe this center will serve as headquarters for American Muslims to do their best to promote social, moral, aesthetic values of their community," he added.
. Tags: #