Six-meter South African Leader Mandela statue unveiled in Palestine
2016-04-27 10:28:53 | Palestine news today @almuslim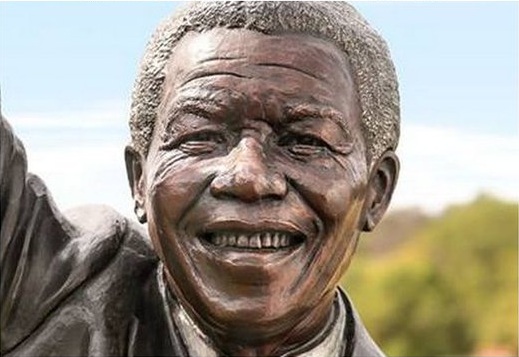 The statue was created by South African artists Lungisa Khala' Christina Salvodi and Tanya Lee
For the first time in the history of the Middle East' a statue of an African leader will tower over the suburb of Al-Titherah in Palestine's economic capital Ramallah.
On Tuesday' April 26, Johannesburg Mayor Parks Tau was joined by Palestinian President Mahmoud Abbas' his counterpart in Ramallah' Mousa Hadid' and officials of the South African embassy in unveiling the statue of former president Nelson Mandela.
The president's six-meter statue will tower over the suburb of Al-Titherah facing the president's palace and also the wall built by Israel government to separate the people of Palestine.
The wall' over 800 kilometers' stands a few kilometers from the statue as a reminder of the struggles that the people of Palestine face on a daily basis as they are restricted to move around in their own land.

The statue was created by South African artists Lungisa Khala' Christina Salvodi and Tanya Lee' and funded by the City of Johannesburg.
The statue' took the artists seven months to produce and it will be placed at a traffic circle on high land for all the people of Palestine to see.
. Tags: #
Palestine
#