Saudi prince to donate $32bn fortune to charity
2015-07-01 23:15:15 | Al Muslim News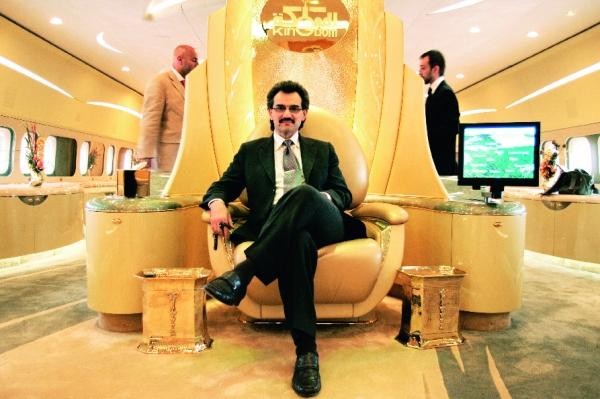 Prince Alwaleed is at number 34 on the Forbes list of the world`s richest people
Saudi Arabian billionaire Prince Al-waleed bin Talal has said he will donate his entire $32bn fortune to charity and philanthropist projects.
60 years old Prince Alwaleed is one of the world's richest people.
"It is a commitment without boundaries. A commitment to all mankind," the prince told reporters on Wednesday in Riyadh, Capital of Saudi Arabia.
The money would be used to "foster cultural understanding", "empower women", and "provide vital disaster relief", among other things, he said.
He noted that the pledge was modeled on the Bill and Melinda Gates Foundation and other philanthropic funds in the United States.
The prince belongs to the Saudi royal family and is a nephew of king Abdullah, who died early this year.
Prince Al-waleed is at number 34 on the Forbes list of the world's richest people.
The donation will go to the prince's charitable organisation, Alwaleed Philanthropies, to which he has already donated $3.5bn.
Prince Al-waleed, who does not hold any official government position, is chairman of investment firm Kingdom Holding Company.
The company owns stakes in hotels The Four Seasons, Fairmont and Raffles, as well as News Corp, Citigroup, Twitter and Apple.
The prince will be donating his personal wealth. "This is very much separate from my ownership in Kingdom Holding," he said at the announcement.
"Philanthropy is a personal responsibility, which I embarked upon more than three decades ago and is an intrinsic part of my Islamic faith," he added in a statement.
Prince Alwaleed's announcement comes during the holy month of Ramadan, when Muslims are encouraged to give charity and help the needy.
Prince Al-waleed said the charity would take place over several years and would be overseen by a board of trustees, which he will head.
. Tags: #
Saudi
#