Saudi Grand Mufti slams Iran`s movie on Prophet Muhammad (PBUH)
2015-09-02 11:34:12 | Al Muslim News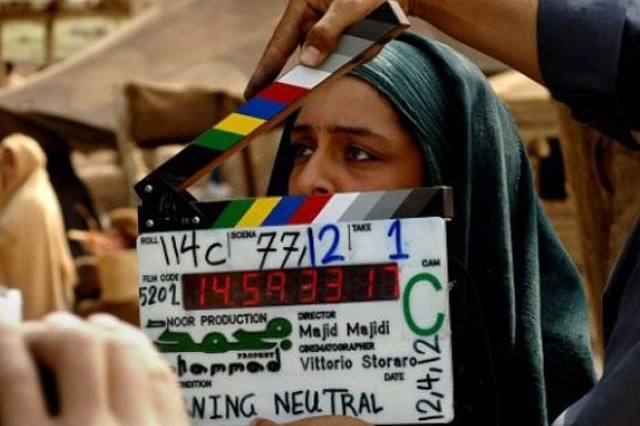 Iranian actress, working on the set of the film "Muhammad"
Saudi Arabia's top Mufti hit out at Iranian film "Muhammad" on Wednesday describing its portrayal of the prophet's childhood as a "hostile act" and a "distortion" of Islam.
Iran's most expensive movie, which opened nationwide in the Shiite Islamic republic last week, depicts the prophet on screen, an act that is prohibited in Sunni Islam, Free Malaysia Today reported.
"This is an obscene work... It is a distortion of Islam," Saudi Arabia's Grand Mufti Abdulaziz al-Sheikh told Al-Hayat newspaper. "It is a hostile act against Islam.
"This is a mockery of the prophet and a degradation of his status," Grand Mufti said.
The Mecca-based Muslim World League also condemned the movie, insisting that portraying the prophet is prohibited.
The league's secretary general Abdullah al-Turki urged Tehran to "suspend and prevent the screening of the movie" and called on Muslims to boycott it.
The movie is first part of a trilogy on the life of the Prophet Muhammad (Pease Be Upon Him)
While Iran has denounced cartoons of the prophet like those published by French satirical magazine Charlie Hebdo, Shiites are generally more relaxed than Sunnis about depiction of religious figures.
. Tags: #