Rebel ambush kills 28 regime fighters near Damascus
2017-07-21 10:51:10 | #nomi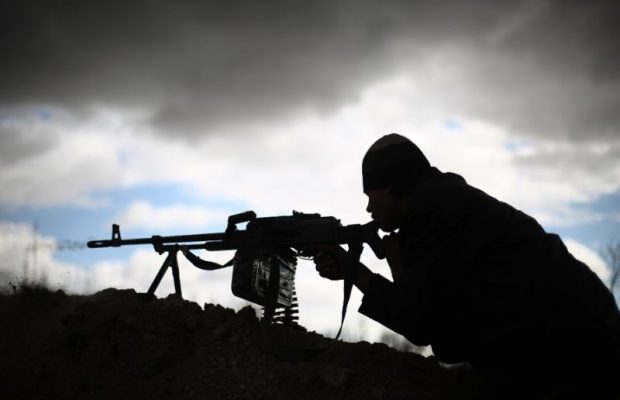 Rebel ambush kills 28 regime fighters near Damascus
BEIRUT: At least 28 Syrian government soldiers and pro-regime fighters were killed on Wednesday in a rebel ambush in the Eastern Ghouta region near Damascus, a monitor said on Thursday.
The fighters came under attack by the Army of Islam rebel group as they attempted to advance in the town of Al-Rihan, the Britain-based Syrian Observatory for Human Rights said.
The Eastern Ghouta region is a major rebel stronghold near the capital, and it has been the frequent target of government military operations.
Observatory director Rami Abdel Rahman said rebels opened fire on the government troops as they entered an area where the opposition fighters had planted mines.
He said the ambush was the deadliest incident for government fighters in Eastern Ghouta since February 2016, when 76 regime troops were killed in Tal Sawane.
Eastern Ghouta is in one of the four proposed "de-escalation zones" designated in an agreement reached by government allies Iran and Russia and rebel backer Turkey in May.
But the deal has yet to be fully implemented over disagreements on the monitoring mechanism for the safe zones. In recent weeks, government warplanes have bombed the Ain Terma area that links Eastern Ghouta to the rebel-held parts of the Damascus neighbourhood of Jobar.
More than 330,000 people have been killed in Syria since its conflict broke out in March 2011 with anti-government protests.
. Tags: #
Islamophobia
#
Muslim-minorities
#