Pregnant French Muslim woman in Paris attacked for wearing Hijab
2015-03-28 08:06:52 | Al Muslim News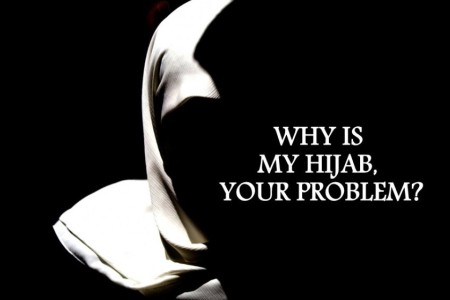 A headscarf-wearing Muslim woman, in her final month of pregnancy was violently assaulted in southern France city of Toulouse this week by two men accused her of wearing a hijab, victim's family claims was an 'Islamophobic act'.
Attackers hit 29-year-old Kedidja, who was wearing a Hijab, several times and threw her to the ground as she dropped her two children off at school in Toulouse. She was hospitalized after the attack.
She is now recovering and her unborn baby is believed to be unharmed, but her husband revealed that she has not stopped crying since the attack on Tuesday morning.
Her husband Munir says they grabbed her hair and pulled at her veil while yelling 'none of that here' at the nine-months-pregnant woman who is due to give birth in mid-April.
"My wife was just coming from dropping our two daughters off at school. When she left, she crossed the paths of two young men. One of the grabbed her hair and pulled on her veil, shouting, 'none of that here' at the nine-months-pregnant woman who is due to give birth in mid-April, the woman's husband Munir, told to reporters.
The victim's friend reportedly stopped the attack from continuing before the pair shouted racist abuse and threatened to kill her.
Interior Minister Bernard Cazeneuve called the incident "shocking," and I was shocked to learn of this attack. This French woman of Muslim faith was attacked because she was wearing the traditional headscarf.'
'France does not tolerate any kind of racist attack, "No French person can be attacked or threatened based on their origin or religion," he said in a statement.
There was a similarly Islamophobic incident in June 2013 when a pregnant Muslim woman was assaulted in the suburbs of Paris by two alleged 'skinheads' for wearing a face-veil. She lost her baby after tragic incident.
. Tags: #