PM Pakistan Urges United Nations`s permanent members to ask India stop bleeding in Kashmir
2016-09-19 10:21:02 | Al-Muslim News .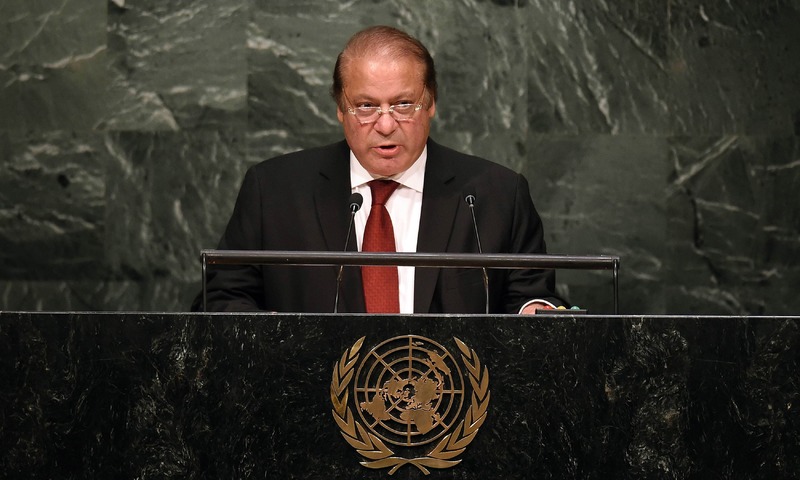 PM Pakistan On visit USA. For Address UNA.
Muslim Editor: Pakistan Prime Minister Nawaz Sharif ask permanent member of UNA to take step for stop Indian bloody cruelties on Kashmiris Muslims. PM reached USA to address United National Assembly. PM Pakistan's most focus of this visit is on Kashmir situation.
It's more than 73 days curfew in Kashmir and Indian army killing innocent Kashmiris. Kashmiris fighting for their Freedom moments since 1947 when India forcefully occupied. Kashmiris give countless sacrifice in this moment. Current situation arise when Indian arm kill Burhan Wani (Kashmir's freedom Leader). Kashmiris stand all around the world on this murder.
Muslims from all around the world stand with their Kashmiris brother. Print and Social Media also highlight this dark face of India in front of world. Other communities also realize the situation in Kashmir.
. Tags: #
Kashmir-Muslims
#
Pakistan
#