Philippines aims to adopt OIC halal standards: official
2015-06-08 05:42:28 | Al Muslim News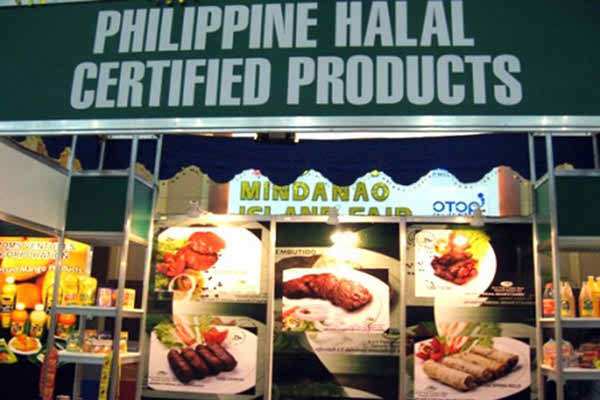 Philippines says development of halal industry a great opportunity to enter global Muslim market
The Philippines is aiming to become the first non-Muslim country to adopt harmonized halal standards being set by the Organization of Islamic Cooperation (OIC), according to the department of science and technology.
As the Philippine Halal Assembly in Metro Manila wrapped up this week, the department's Region 12 director Haja Shayma Zenaida Laidan expressed determination to make products compatible with the Muslim bloc's standards so they could enter the trillion-dollar halal market.
"We are the first non-Muslim country to have this," Laidan said, Philstar reported Sunday.
She stressed that it was a great opportunity for the country that the OIC-Standards and Metrology Institute of Islamic Countries (SMIIC) had handed its guidelines to DOST-12 during this week's conference, Anadolu Agency reported.
Department of science and technology (DOST-12) operates the Philippines' first and only halal laboratory, which opened in Cotabato City in 2007.
"The OIC-SMIIC is a big organization, second to the United Nations. If you can just imagine that, 57 countries who will be buying your product," she added. "You can enter these 57 Islamic countries' market."
The SMIIC's halal standards -- expected to be adopted in the 57 member states -- are in the final stages of completion.
Prominent stakeholders in the halal industry had gathered from Wednesday to Friday at the expo in Pasay city, where Filipino companies exhibited their products.
Some local firms such as VL Food Products -- based in the country's south, home to a large Muslim population – gained popularity among the attendants.
The Minda News website reported that within a few hours of the company's display of fresh tuna products being set up, their entire inventory had been depleted by curious buyers – requiring a call to the main office for restocking.
Chennie Rose Estanislao, VL Food Products accounting sales representative, expressed hopes of having their items halal-certified so they could enter the market in Muslim countries.
"This is why we joined the expo and wanted to be certified Halal. As how we see it, there is future now of exporting halal certified products recognized by legitimate government entities," she was quoted as saying Thursday.
The most popular goods that sold out the fastest were sashimi and tuna products.
Resta Enterprise – a coco sugar firm based in North Cotabato province – expressed eagerness to being introduced to Muslim consumers worldwide.
The department of Science and Technology (DOST-12) has signed a memorandum of agreement with the National Commission on Muslim Filipinos with the aim of developing the country's halal industry.
. Tags: #
Moro-Muslims
#
Halal
#