Palestinians decry Israels exclusion from UN`s list of child killers and abusers
2015-06-13 05:50:58 | Al Muslim News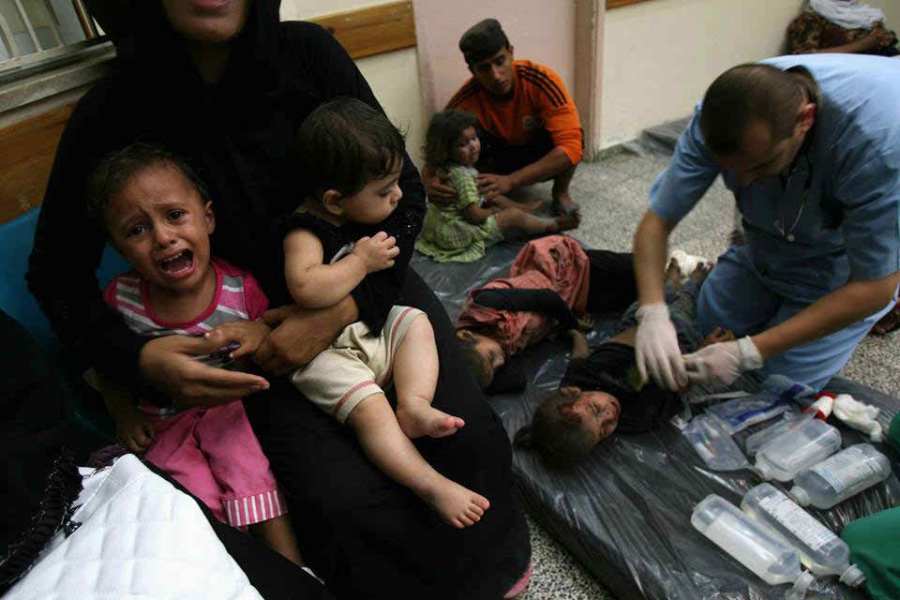 UN list includes countries and organizations said to have committed violations against children except Israel, who killed 754 children in Palestine
Palestine's chief negotiator on Friday blasted this week's decision by the UN not to include Israel on its list child killer and abusers.
Chief Palestinian negotiator Saeb Erekat, a member of the Palestine Liberation Organization (PLO)'s executive board, condemned UN Secretary-General Ban Ki-moon's Monday decision to exclude Israel of the blacklist on children's rights violations, Anadolu Agency reported.
"We sent a list containing the names of 754 [Palestinian] children killed by Israel in 2014 to the UN secretary-general," Erekat said.
He was referring to Israel's army onslaught against the Gaza Strip in the summer of last year, in which more than 2,160 civilian – including numerous children – were killed in mass killing.
"We're not seeking revenge," Erekat asserted. "We only want to protect our people and avoid a repetition of the massacre committed against us."
The UN had earlier confirmed that at least 44 Palestinians had been killed – and another 220 injured – when Israel attacked seven UN-run schools in the Gaza Strip amid 51 days of fierce aerial bombardments last July and August.
Last week, Human Rights Watch urged the UN chief to resist pressure exerted by Israel and its allies to keep the self-proclaimed Jewish state off the world body's blacklist.
. Tags: #