Palestinian President Mahmoud Abbas quits PLO chief post
2015-08-24 00:26:43 | Al Muslim News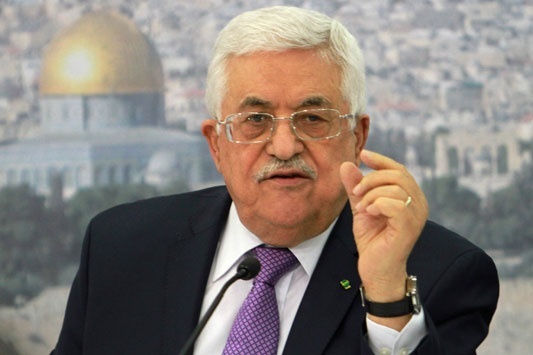 Mahmoud Abbas still retains his post as Palestinian president.
Palestinian President Mahmoud Abbas has resigned as the chief of the Palestinian Liberation Organization (PLO) along with over half of the 18-member PLO executive committee, Al Arabiya News Channel reported.
However, he still retains his post as Palestinian president. The reasons behind his resignation were not immediately clear, although AFP reported that his quitting was a bid to force new internal elections for the top body.
The PLO's chief negotiator and well-known political figure Saeb Erekat will replace Abbas.
In reponse, the Palestinian National Council called for an election within a month to select a new executive committee for the PLO.
Earlier this week, Palestinian sources said Abbas, 80, would quit his PLO post - which he has for 11 years - along with PLO executive committee members.
Abbas took up the position of the Ramallah-based government in 2005, a year after he became the PLO's chief. On several occasions, he has threatened to resign or dissolve the Palestinian Authority.
The executive committee is the PLO's highest decision-making body and acts on behalf of Palestinians in the occupied territories and the diaspora, and works for a peace process with Israel, a journey that has frequently stalled.

. Tags: #
Palestine
#