Palestinian girl shot by Jewish settler in East Jerusalem
2015-10-08 12:18:04 | Al Muslim News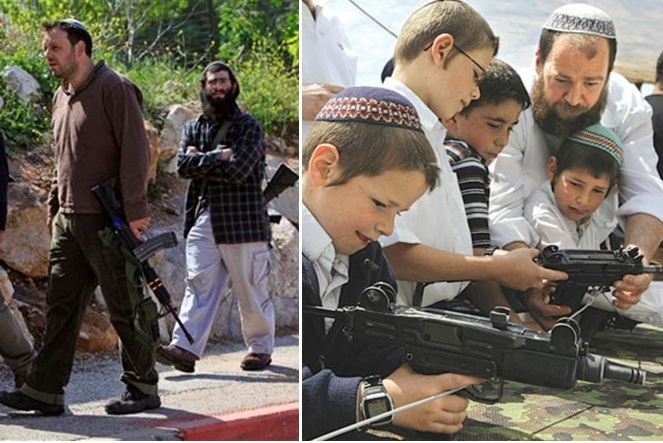 According to Palestinian Red Crescent, two Palestinians have been killed by Israeli gunfire and at least 750 injured within last week alone
A Palestinian girl was shot by a Jewish settler on Wednesday near an entrance to Jerusalem's Old City after she allegedly tried to stab him, according to Israeli media reports.
The girl was seriously wounded in the incident while the Jewish settler sustained moderate injuries, Israeli media reported.
According to Israeli police, the girl was shot by the settler near Old City's al-Sbat Gate, after which she was taken to Jerusalem's Hadassah Medical Center.
Palestinian witnesses told Anadolu Agency, however, that girl -- who, they said, had not been holding a knife -- was attacked without provocation.
After she threw the settler to the ground, he drew a gun and shot her four times, according to witnesses.
In a related development Wednesday, a young Palestinian man was shot dead by Israeli troops after he reportedly stabbed an Israeli soldier near the Jewish-only Kiryat Gat settlement south of the West Bank city of Hebron.
According to Israeli police, the soldier sustained moderate injuries.
The latest violence comes following an incident on Sunday in which two Israelis and Palestinian were killed in another reported knife attack in Israeli-occupied East Jerusalem.
In the past five days, several violent clashes have erupted between Palestinian youths and Israeli troops in the West Bank and East Jerusalem.
According to the Palestinian Red Crescent, during the course of the last week alone, two Palestinians have been killed by Israeli gunfire and at least 750 injured.
. Tags: #