Pakistans SSG Troops Ranked Best In The World
2015-05-28 12:22:37 | Al-Muslim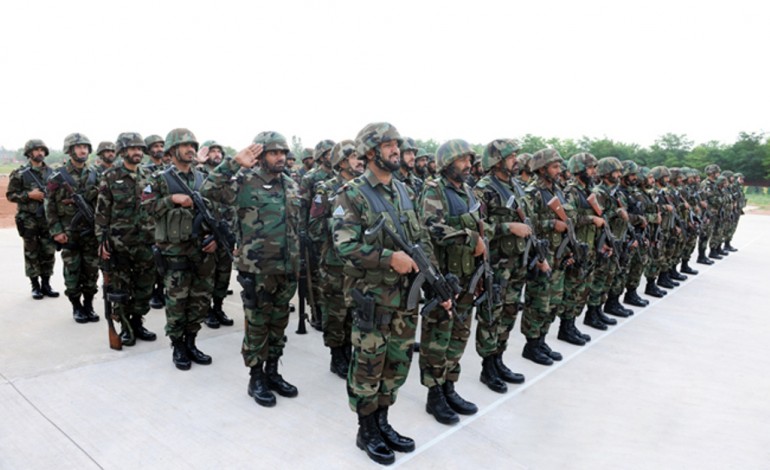 Business Insider Australia has ranked Pakistan's elite force, Special Services Group (SSG), first in the list of best elite forces in the world.
The SSG is better known in the country as the 'Black Storks' due to the commandos' unique headgear. The training of the force reportedly includes a 36-mile march in 12 hours and a five-mile run in 20 minutes in full gear that is best among all the elite forces in the world.
For operational reference, it mentioned the 2009 operation that the SSG conducted to rescue the 39 people held hostage by suspected Taliban militants who had attacked the army's headquarters in Rawalpindi.
The SSG have been deployed in a number of operations in Pakistan from prison takeovers, to fighting terrorists in North Waziristan.
The Spain's Naval Special Warfare Force came second in the list, and was called as one of Europe's best respected Special Forces.
Next in line was Russia's Naval Special Warfare Force 'Alpha Group', serving as the nation's elite anti-terrorism unit.
France's fabled 200-strong National Gendarmerie Intervention Group (GIGN), trained especially to respond to hostage situations, came in on four.
Israel's Sayeret Matkal made it to the fifth spot. Its primary purpose is intelligence-gathering and operating deep behind enemy lines. Along with Mossad, it is suspected to have aided in carrying out a hit in Dubai using falsified passports.
. Tags: #
Pakistan
#