Pakistans fabulous victory over the West Indies in the all formats at Abu Dhabi
2016-10-26 03:38:49 |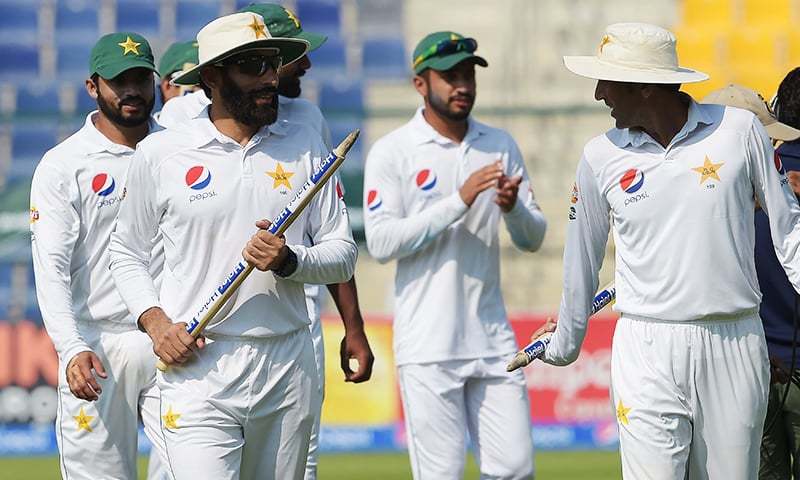 Pakistanís fabulous victory over the West Indies in the all formats at
Pakistan smack West Indies by 133 runs on the fifth and final day to take an unassailable 2-0 lead in the three-match series.
The defeat is West Indies' 19th in their last 29 Tests since November 2013, having won only four and drawn the remaining six.
It is in total contrast to the West Indies team of the 1980s, when under Clive Lloyd's captaincy they were an indomitable force at international level, going undefeated in 27 Tests from January 1982 to December 1984.
"That's bit disappointing and if you see their strength in international cricket they were always a force but now they are having a downfall," said Misbah
"They are a young side with some players performing well in bits and pieces at the moment. They will become a good side but at the moment they are lacking experience. Everyone wants to see a strong West Indies side like we had in the past. Right now it's really a big disappointing factor for all of their fans."
Pakistan are now number two in the Test rankings behind India, while West Indies are eighth, ahead only of Bangladesh and Zimbabwe.
West Indies lost the first Test by 56 runs in Dubai, but still fought hard in both the matches, batting for 109 and 108 overs respectively in the fourth innings of the two Tests.
. Tags: #
Pakistan
#