Pakistan blast victims end sit-in as demands met
2017-06-30 20:31:22 | MUHAMMAD IRFAN ALI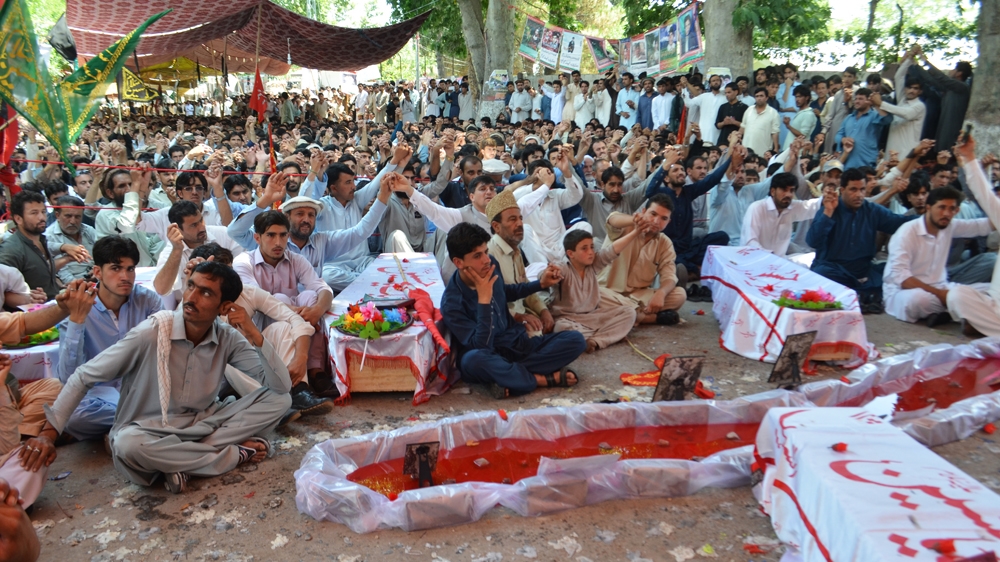 Islamabad, Pakistan - Thousands of protesters in the northwestern Pakistani city of Parachinar have ended a week-long sit-in following twin blasts that killed at least 72 people, after the military acceded to their demands for better security, according to protest leaders and the military.
The protesters had been holding a peaceful demonstration following twin blasts at a market last Friday, the latest in a series of bloody attacks that have targeted Shia Muslims in the Kurram tribal area.
Earlier, following last week's attacks, the protesters had come under fire from the government's security forces, in an attempt to force them to disperse. Reports indicate that several were killed in that exchange.
Since then, demonstrators flocked to the scene, with residents arriving to take part in the protest from across the Kurram tribal district, located near the unstable Pakistan-Afghanistan border, about 280km west of the capital Islamabad.
The standoff came to an end on Friday, after a visit by Pakistani army chief General Qamar Javed Bajwa concluded with protest organisers announcing that their demands had been met.
. Tags: #