Pakistan army kills 2,763 terrorists since 2014 in Waziristan tribal region
2015-06-16 12:52:07 | Al Muslim News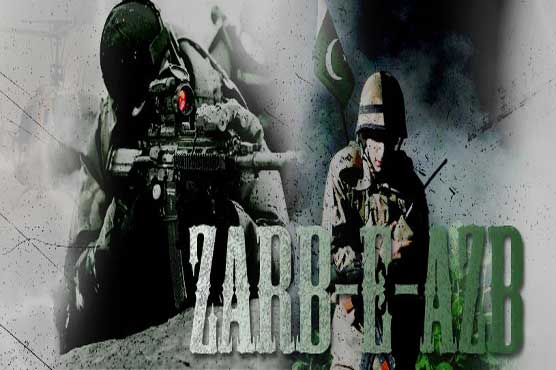 The Pak Army has killed more than 2,700 terrorists in the troubled North Waziristan tribal region over the past 12 months.
A total of 2,763 terrorists have been killed in a military operation Zarb-e-Azab launched in Pakistan's North Waziristan region a year ago.
The military spokesman, Director General, Inter Services Public Relations (ISPR), Major General Asim Bajwa, said in a statement that the army has also destroyed hundreds of militant hideouts and sanctuaries in North Waziristan, the tribal region of Pakistan near the Afghan border.
"Zarb-e-Azb is moving to the last few pockets close to Pak-Afghan border. So far 2,763 terrorists have been killed, 837 hideouts destroyed and 253 tonnes explosive recovered," Bajwa said on social media post.
The senior Pakistani military official added that at least 347 soldiers and officers also lost their lives during the ongoing operation.
Bajwa said the army has flushed militants out of several areas across the troubled region over the past months.
The Pakistani military launched a major offensive against the Taliban militant group in North Waziristan in June 2014 after a deadly attack on the Karachi International Airport ended the Islamabad government's fragile peace talks with the militants.
The military stepped up its anti-terror campaign following an attack on an army-run school in the northwestern city of Peshawar on December 16, 2014, which claimed the lives of 150 people.
North Waziristan and some other semi-autonomous tribal regions on Pakistan's border with Afghanistan have been strongholds of al-Qaeda and Taliban militant groups over the past years.
. Tags: #
Anti-extremist
#
Pakistan
#