OIC delegation holds extensive talks on situation of Chinese Muslims
2015-04-25 07:48:38 | Al Muslim News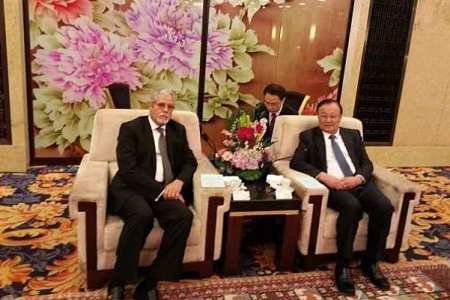 The delegation of the Organization of Islamic Cooperation (OIC) held extensive talks with high officials in the Religious Affairs Administration at the central government of the People's Republic of China in the capital Beijing and high government officials in the city of Urumqi of the autonomous Xingxiang region.
The OIC delegation, headed by Assistant Secretary-General for Political Affairs Ambassador Abdullah Alim, met on Wednesday with Chairman of Xinjiang Uyghur Autonomous Region Shohrat Zakir and top government officials of the region.
The both sides discussed the situation of Muslims in Xinjiang, where the largest Muslim population of China lives, estimated at around 8 million people. They agreed on the need to continue contacts and development of relations between the OIC and the local authorities with the aim of finding the best means to bolster human and economic resources in Xinjiang Region.
In the capital Beijing, the delegation met with President of China Islamic Association Sheikh Hilaluddin Chen. They also visited Yanhan Mosque in Urumqi, the capital city of Xinjiang, and the permanent exhibition for combating terrorism at Xinjiang Public Security Department.
OIC delegation conducted a visit in Kashgar city in Xinjiang Region to observe the situation of Muslims there. During the visit, they met with governor of Kashgar Mai Mayamin Bakri.
In recent years, China's communist government has launched a series of "strike hard" campaigns in Xinjiang in the name of religious extremism.
The targets of these operations, the Turkic-speaking, Muslim Uyghurs minority, complain of pervasive ethnic discrimination, Anti-Islam, and cultural suppression by China authorities..
Tags: #