Not enough mosques in France
2015-04-07 11:02:30 | Al Muslim News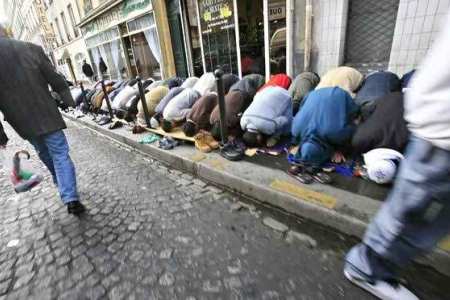 There are not enough mosques in France, said a French state secretary said on Tuesday.
"There are not enough mosques in France," Mandon said on French TV. "There are still too many cities where Islam is practiced in conditions that are not decent," he added.Mandon's comments come after the French Council of the Muslim Faith's call for the number of Mosque to be doubled in the country.
Dalil Boubakeur, the Head of the French Council of the Muslim Faith in paris, which was created 12 years ago to officially represent the community in France, called on Saturday for a doubling of the number of mosques in France for the nation's 7 million Muslims. Dalil Boubakeur said the 2,200 mosques in the country did not adequately represent Europe's largest Muslim community.
"There are a lot of prayer rooms, of unfinished mosques, and there are a lot of mosques that are not being built," he added.
Boubakeur's comments have incited debate on this matter in France. In an interview with the French newspaper Le Figaro on Monday, French Senator Herve Maurey took a different opinion.
"More transparency is needed on the financing of mosques in France," Maurey said, citing a study made for the French Senate and released on last month.
Apart from physical acts, anti-Muslim sentiment in the country varies from mayors refusing to have mosques built to resistance to halal meals being served in prisons or schools.
The Anti-Islam far right group, National Front party mentioned Boubakeur's call as "ludicrous and dangerous," in a statement released on Monday.
Mandon said that it was not up to the state "to organize this... Yet it is forced to recognize that sometimes the places of worship for Muslims are not satisfactory."
"There are many areas that lack decent places of worship. If there are decent, open rather than underground or hidden, places it will be better," he added.
"The longer you leave France's Muslims praying in basements or garages, the more you send them to a discrimination based on anger which creates the breeding ground for radicalization," Mandon explained.
"Islam is no longer an Islam stemming from immigration, it is a national Islam that has the right to the recognition and consideration of the French population, just like other communities in France," Boubakeur said.
167 acts of violence or threats against mosques were reported in France in January alone to compare to just 14 in the same month in 2014..
Tags: #