New York Taxi driver breaks into tears after passenger speaks out against Islamopohbia
2015-11-19 12:08:04 | Al Muslim News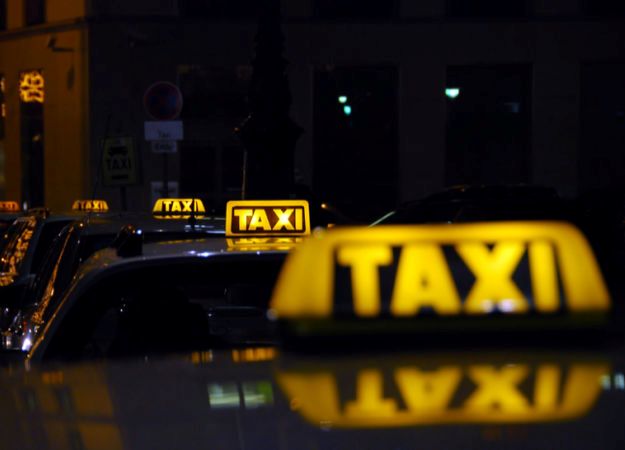 The Paris attack has sparked fears that it could also lead to soaring numbers of hate-crime reprisals.
A Muslim taxi driver was not able to pick up a fare for hours after the terrorist attacks in Paris, claims a passenger who had him 'in tears' after his message of support.
Alex Malloy, 23, caught a cab in Manhattan, New York, around 11pm on Friday evening - just hours after the horrific coordinated attacks in Paris that left 129 people dead and hundreds injured.
He claims the driver told him he was his first passenger is two hours after the bombings left many suspicious of his Muslim faith in what he described as the 'saddest moment he has experienced.'
Malloy was so moved by the man's tale he spent the rest of the 25-minute journey reassuring him that he was not alone and showing his support for the driver who broke down in tears.
Hairdresser Malloy, who was raised as a Christian, later tweeted about his experience calling upon his followers to 'stop generalizing people'.
The message has already been retweeted almost 50,000 times, Daily Mail reported.
'For 25 minutes I had to tell this stranger, this human being like you and I, that he was not a part of what was happening and how sorry I was people were looking at him with fear or anger,' he wrote.
'He was such a sweet guy, around my age, he could have been older than 25.The fact this young man is feeling victimized because of extremists is so sad.'
The driver's fears will be felt across the five million strong Muslim community in France - particularly in Paris where there has already been a simmering sentiment against those of Islamic faith.
Following the Charlie Hebdo terrorist attacks earlier this year, many Muslim-owned business and mosques reported a number of reprisal incidents.
The number of hate crimes against Muslims also grew significantly after 9/11, from between 20 and 30 per year in the U.S. prior to the attack on the World Trade Center, rocketing to 500 afterwards.
Since then, annual hate crimes against Muslims have stayed between 100-150 reported incidents annually, roughly five times higher than the pre-9/11 rate, according to the Washington Post.
The Paris attack has sparked fears that it could also lead to soaring numbers of hate-crime reprisals.
Malloy also received a small number of negative replies from people who said they would not have gotten in the cab.
French Muslim groups have firmly denounced the attacks, after ISIS claimed responsibility.
. Tags: #
America
#
France
#