Muslims in France boycott controversial meeting on Islam
2015-06-05 13:29:17 | Al Muslim News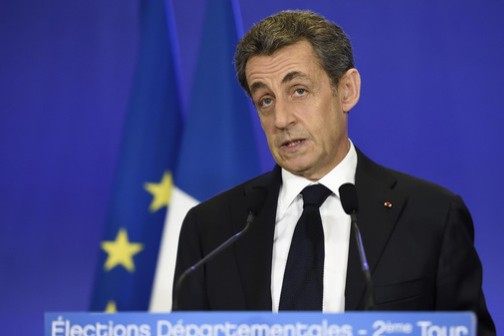 Former French president Sarkozy party`s "Islam meeting" sparks criticism
Muslim groups in France have boycotted an internal meeting on Islam held by the right-wing opposition party, which is led by former President Nicolas Sarkozy.
A meeting held by France's main opposition Union for a Popular Movement (UMP) party was boycotted by Muslim groups in the country, seeing it as a part of a campaign to "stigmatize" their peaceful religion, Onislam reported.
"We can't participate in an initiative like this that stigmatizes Muslims," Abdallah Zekri from the French Muslim Council (CFCM) told AFP on Thursday.
The organization had "come under pressure to attend but will not be going," Zekri added.
Led by former French president Nicolas Sarkozy, the meeting was held on Thursday to debate the "question of Islam" in France.
The right-wing party, recently rebranded "The Republicans", will debate "the place of religion" in secular France and more specifically "Islam in France."
It comes amid increasing anti-Muslim sentiments after January's attacks in Paris that killed 17.
"The question is not to know what the Republic can do for Islam, but what Islam can do to become the Islam of France," Sarkozy said last January.
The Union of Islamic Organizations of France was another group that decided to boycott the event, saying it would not take part in "that type of debate".
He also said the group had not appreciated Sarkozy's remarks in which he called for the veil in universities and substitute meals in schools to be banned.
France is home to Europe's largest Muslim minority. Around seven million Muslims are living in France.
Following the attacks, the National Observatory Against Islamophobia said over 100 incidents have been reported to the police since the Charlie Hebdo attacks of January 7-9.
The rise in attacks over the last two weeks represents an increase of 110% over the whole of January 2014, the organization said.
The observatory also noted that more than 222 separate acts of anti-Muslim behavior were recorded in the first month after the January attacks.
Later on, French Muslims called for criminalizing insulting religions amid increasing anger around the Muslim world over Charlie Hebdo's decision to publish new cartoons of Prophet Muhammad (peace be upon him).
. Tags: #
Islamophobia
#
Discrimination
#
France
#