Muslim groups fundraise to restore black churches burned down in US
2015-07-11 19:09:57 | Al Muslim News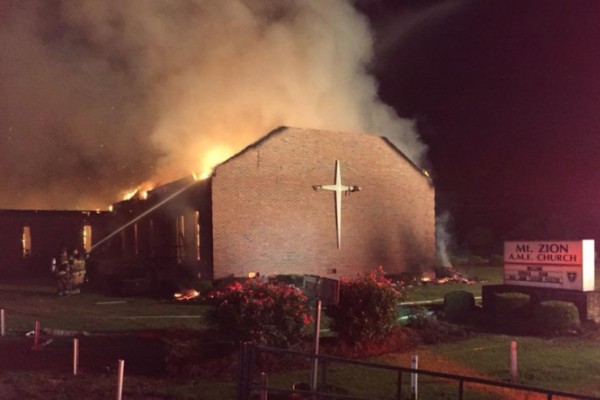 The Muslims charities had set a goal of $20,000, but are close to $23,000 in five days.
Muslim groups have launched an online fundraiser to rebuild African American churches that have been target of arson in the United States.
8 black churches have been burned down since the Charleston shootings in church that took lives of nine members of African American peoples.
The organizations that have called on Muslims to reach out during the holy month of Ramadan managed to raise $23,000 in five days.
"We are calling on you to help add our support to faith communities across the country pooling their resources to rebuild these churches," the groups wrote on the campaign Launch Good fundraising page.
"All houses of worship are sanctuaries, a place where all should feel safe, a place we can seek refuge when the world is too much to bear," it wrote.
The coalition includes US organizations, Muslim Anti-Racism Collaborative, and the Arab American Association of New York, as well as digital startup Ummah Wide.
Organizer Imam Zaid Shakir said Muslims can understand the "climate of racially inspired hate and bigotry that is being reignited in this country."
He said the American Muslim community should stand in solidarity with African-Americans.
At least eight churches have burnt down after a young white man shot dead, nine African-American worshippers at the black church Emanuel African Methodist Episcopal in Charleston, South Carolina on June 17.
Three of the church burnings have been ruled arsons and the others are still under investigation.
"They're being investigated to determine who is responsible and what motives are behind them," said FBI spokesman Paul Bresson.
. Tags: #
America
#