Muslim community majority not knows Monis
2015-08-19 15:35:43 | Al Muslim Editor Australia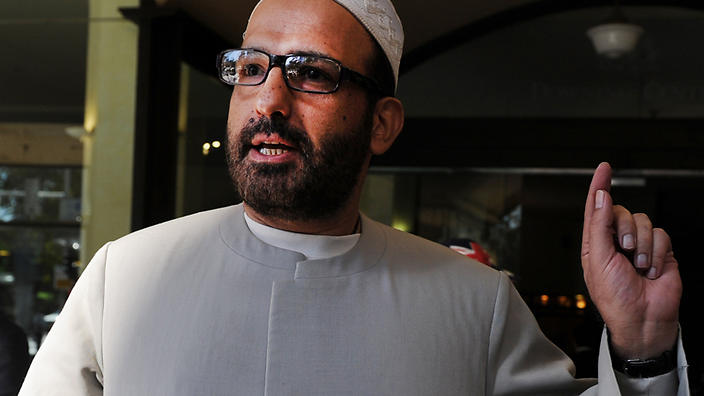 Muslim community majority not knows Monis
Australia's two most senior Muslim leaders say Sydney siege gunman Man Haron Monis was unknown in the Muslim community and an 'amateur' in his understanding of the religion.
Senior counsel assisting the siege inquest, Sophie Callan SC, told the court on Monday that Shi'ite leader in Australia, Sheikh Kamal Mousselmani, told investigators he first became aware of Monis when he saw him in a newspaper photograph, wearing clerical robes and chained to a railing outside a court.
Sheikh Mousselmani has given a statement to the inquest that neither he or other senior clerics knew of Monis, who called himself Sheikh Haron.
A check of Monis' website, sheikhharon.com, showed he was 'erratic' and 'he seemed to have an amateur knowledge' of Islam, Sheikh Mousselmani said.
Sunni leader, Grand Mufti of Australia Dr Ibrahim Abu Mohammed, has told investigators Monis, who claimed to be an Islamic cleric, was 'not particularly known in the community'.
Monis's ties to cultural and community groups will be investigated next week, after the inquest deals with how he came to be on bail, how he obtained his shotgun and whether his offences can be defined as terrorism.
The inquest has heard four terrorism experts are evenly divided on whether the siege constitutes an act of terror.
Coroner Michael Barnes has also heard evidence that bail granted to Monis in October 2014, eight weeks before the siege, could have been handled differently if more evidence was available to authorities.
The court heard that Monis was on bail for writing offensive letters to the families of dead Australian soldiers at the time he allegedly committed three sexual assaults.
A panel of four experts has advised that Monis's successful bail bid could have been treated differently if information about that Commonwealth bail had been provided. But 'silos' between state and federal jurisdictions prevented that information being shared.
Counsel assisting the commission, Jeremy Gormly SC, cautioned that information available to the expert panel may not have been available to the relevant authorities at the time.
Ref: SKY NEWS
. Tags: #
Australia
#