Middel East : Suicide bomber strikes at imambargah in Saudi Arabia, several casu
2015-05-22 06:05:45 | Al Muslim Editor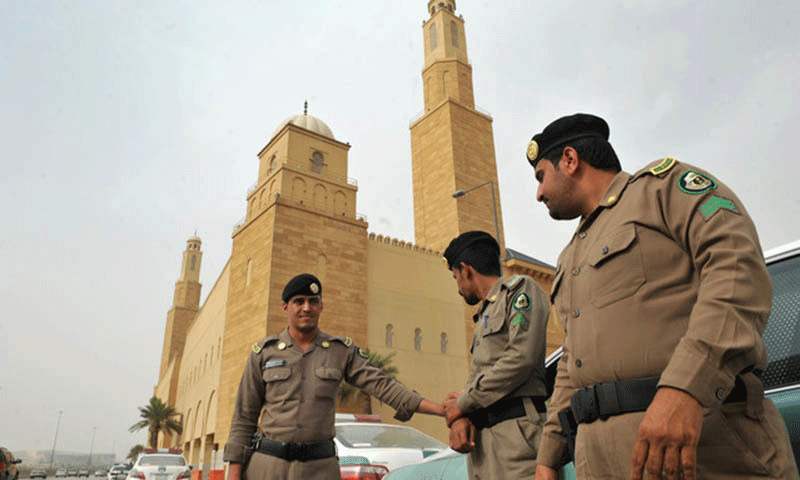 Saudi police start clearing area.
Saudi Arabia :A suicide bomber blew himself up at an imambargah in eastern Saudi Arabia during Friday prayers, residents said, killing and wounding several people.
The interior ministry said the explosion hit the Imam Ali imambargah in the village of Al Qadeeh in the Shia-majority Qatif region.
A spokesman for the ministry said an investigation has been opened and more details of the explosion would follow.
One witness described a huge explosion, estimating at least 30 casualties in the attack, where more than 150 people were praying.
"We were doing the first part of the prayers when we heard the blast," Kamal Jaafar Hassan, one worshipper, told Reuters by telephone from the scene.
The Saudi state news agency confirmed an explosion had occurred at an imambargah in eastern Saudi Arabia and said more details would be provided later.
Pictures posted on social media showed bloodied victims being taken away on stretchers.
An activist said Qatif hospital issued an urgent call for blood donations after the attack and called in off-duty staff to cope with the high number of casualties.
. Tags: #
Middle-East
#