Malaysia launches first ever syariah index
2015-02-13 06:14:32 | Al Muslim News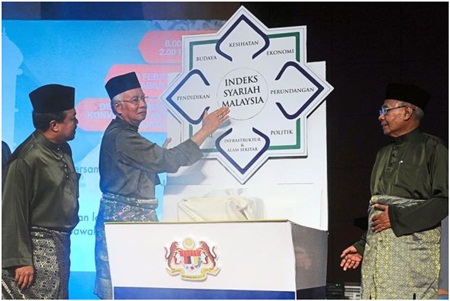 Malaysia launched the first ever syariah index in the world which will serve as a benchmark to determine if the country is fulfilling the objectives of Islamic principles.
The Malaysian Syariah Index, a product that complements Islamic governance through a more comprehensive shariah requirement, launched by prime minister Najib Razak, will gauge objectively and scientifically, Malaysia's commitment in achieving the five aspects of the Maqasid Syariah (objective of Islamic principles). It will cover five aspects protecting religion, life, mind, race and property. The index would also identify areas for improvement for a government to focus on.
The benchmarking will cover eight main areas – judicial, economy, education, infrastructure and environment, health, culture, politics and social.
On the formation of the index model, Najib said the technical committee made benchmarking visits to four Islamic countries namely Indonesia, Pakistan, Turkey and Morocco to look at the level of shariah compliance in selected fields.
The index would correct the perception that not labeling something as Islamic did not mean a programme, initiative or policy was not Islamic or less Islamic, he said.
Najib said that a huge numbers of Mudharabah Account holders in Islamic banks in Malaysia are non-Muslims. Nearly 68 per cent of holders of Malaysia halal certification are non-Muslims..
Tags: #