Makkah Grand Mosque expansion accommodates 1.85 Million worshippers
2015-06-03 13:01:30 | Al Muslim News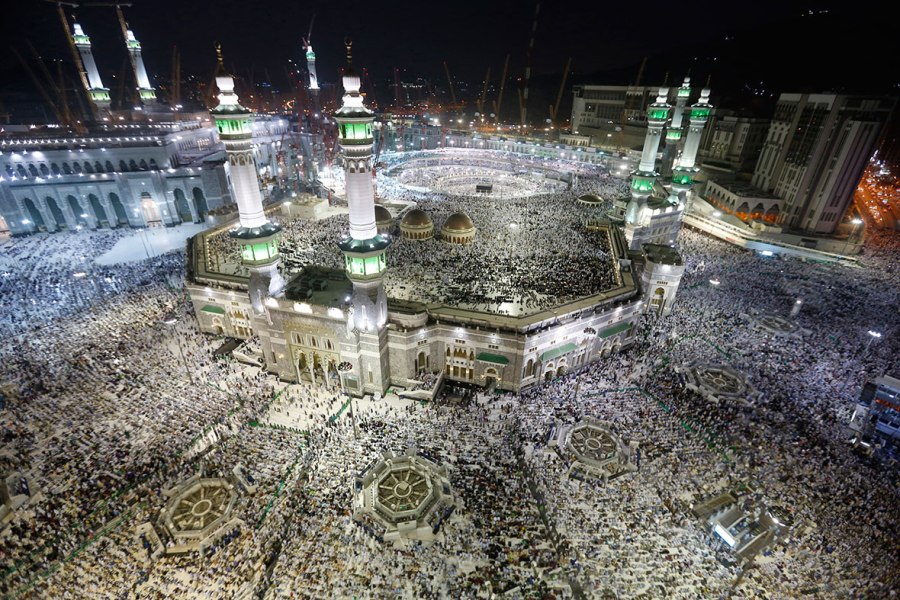 The acquired space will increase the mosque capacity to accommodate around 1.85 million worshippers.
During his visit to the holy Grand Mosque in Makkah, the Custodian of the Two Holy Mosques King Salman met officials responsible for expanding the mosque briefed that the mosque's capacity will reach the level of accommodating 1.85 million Muslim worshippers by the end of the third phase.
In a statement to the Saudi Press Agency following the session, Minister of Culture and Information Adel Al-Turaifi said the Cabinet noted that the expansion work will increase the area of the mosque as well as that of the courtyards and mataf (circumambulation area around the Holy Ka'aba) to 1.47 million square meters, OnIslam reported.
The added space will increase the mosque capacity to accommodate around 1.85 million worshippers.
With the completion of the third and final phase of the expansion, the mataf can accommodate up to 107,000 tawaf performers per hour.
The remarks were made as King Salman chaired the weekly session of the Council of Ministers at Al-Salam Palace.
A day earlier, the Saudi king washed the Ka'aba as part of a yearly tradition before the beginning of the holy month of Ramadan.
The ongoing work is the largest ever expansion in the history of the Grand Mosque.
Extending from a point 200 meters North West of the Kaaba to a further 458 meters, the expansion on the Shami side of the mosque aims to accommodate more than a million worshipers.
Covering 75,000 square meters, the expansion will include an integrated service station, environmentally friendly air-conditioning system, water tanks, waste disposal systems, centralized cleaning system, and 12,500 toilets.
As part of the new extensions provided at Islam's holiest shrine, hundreds ofsunshades were also installed in the mosque's courtyards; home to the Ka'bah, which marks the direction Muslims take during prayers.
Over the past few years, the Saudi government has championed several projects to develop and expand Makkah to help more pilgrims perform Hajj and Umrah with ease.
In November 2009, Riyadh completed a five-story hi-tech Jamarat Bridge to ensure a smooth flow of millions of pilgrims during the pelting ritual of the annual hajj.
The bridge has 10 entrances and 12 exits over its four levels to allow the flow of 300,000 pilgrims per hour. It is also equipped with technology to help authorities intervene in case of any deadly stampedes during the stoning ritual.
Other projects were also constructed to expand the area on top of the holy Mount 'Arafat, and develop the sewage and fire-fighting systems, in addition to upgrading health and transportation services.
. Tags: #