Kuwaiti Sunnis, Shias unite for Friday prayer after deadly attack a week ago
2015-07-03 07:05:27 | Al Muslim News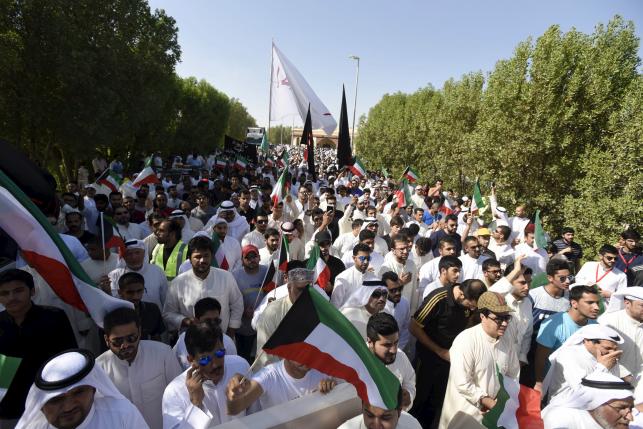 Emir of Kuwait Sheikh Sabah Al-Ahmad Al-Jaber Al-Sabah and other senior officials were present
Kuwaitis, both Sunni and Shia, prayed Friday prayer together at the Grand Mosque in Kuwait, in a show of unity one week after a deadly blast ripped through a Shia mosque in the capital.
The emir of Kuwait Sheikh Sabah Al-Ahmad Al-Jaber Al-Sabah and other security officials were present, AA reported.
The suicide attack had targeted the Imam Sadiq Mosque last Friday, leaving 27 people dead.
The deadly attack, which also wounded more than 200 worshippers who were taking part in Friday prayers, was the first terrorist attack in Kuwait in more than two decades.
. Tags: #