Killer of heroic Turkish-German Muslim sentenced to 3 years
2015-06-16 07:11:48 | Al Muslim News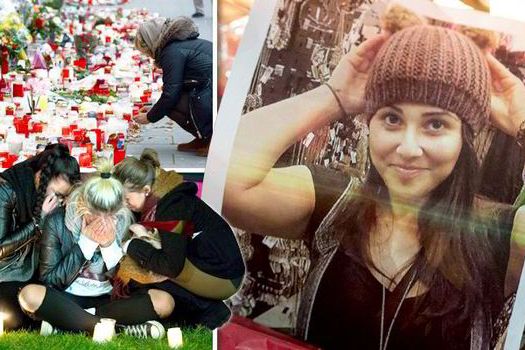 For her heroic resistance to protect the teenager girls, Tuğše Albayrak was honored and paid lot of respect not only in Germany but all over the
A man who fatally beat a German Muslim student of Turkish origin while she was trying to protect two teenager girls from harassment has been sentenced to three years in jail, Turkish media has reported.
Tuğçe Albayrak, died in hospital on Nov. 28, 2014, which otherwise would be her 23rd birth day, after languishing in a coma for around two weeks following an altercation with three Serbian men that she tried to stop from sexually harassing two German girls in the parking lot of a restaurant in Offenbach, a town near Frankfurt.
The German State Court sentenced the 18-year-old main suspect, Sanel M., to three years in prison on June 16, according to Doğan News Agency. The prosecutor had sought a three-year, three-month sentence in the case that started on April 25 and ended after 10 hearings.
For her heroic resistance to protect the underage girls, she was honored and paid lot of respect not only in Germany but all over the world.
Giving her life was not the last thing brave Albayrak did for humanity but the journey of her kindness continues as five more people have received her organs through transplants.
Her family sources revealed that Tuğçe was 18 when she had opted for donating her organs. The liver kidneys, lungs, pancreas and heart of late Tuğçe are now functioning in five different people in Germany.
Islam is all about humanity and Tuğçe is another beautiful example proving it.
. Tags: #