Kashmir Leader Mirwaiz to attend Eid function at Pakistan mission
2015-07-17 15:01:33 | Al Muslim News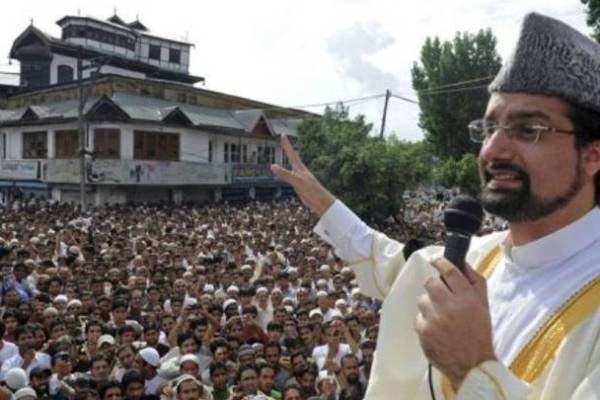 A two-member team from the Hurriyat Conference will attend an Eid Milan at the Pakistan High Commission.
Mirwaiz Umar Farooq, leader of the moderate faction of the Hurriyat Conference, has accepted the Eid Milan invitation from Pakistan High Commissioner Abdul Basit and will attend the function on July 21 in Indian capital, New Delhi.
The delegation will be headed by its chief Mirwaiz Umer Farooq, who will be accompanied by Masroor Abbas Ansari, the Mirwaiz's political secretary, Shahid-ul-Islam, according to Indian media reports.
The decision to attend the event at the Pakistan high commission was taken at a meeting of the Hurriyat executive earlier on Thursday.
"Mirwaiz will express the reservations of the people of Kashmir over the recent joint statement by the Indian and Pakistan prime ministers in which the Kashmir problem was not even spoken about," Shahid-ul-Islam said.
Mirwaiz Farooq said they will use the occasion to emphasise that India and Pakistan cannot resolve their "secondary issues" without including Kashmir in the dialogue process.
Pakistan's diplomat to India has invited senior Kashmiri separatist leaders to the Eid function in New Delhi on July 21.
Senior Hurriyat leader Syed Ali Geelani has said he will not attend the Eid function as "a symbolic protest" against Islamabad, not including the Kashmiri issue in the India-Pakistan joint statement.
. Tags: #
Kashmir-Muslims
#