Justin Trudeau Elected next Prime Minister of Canada
2015-10-23 14:04:55 | Al Muslim News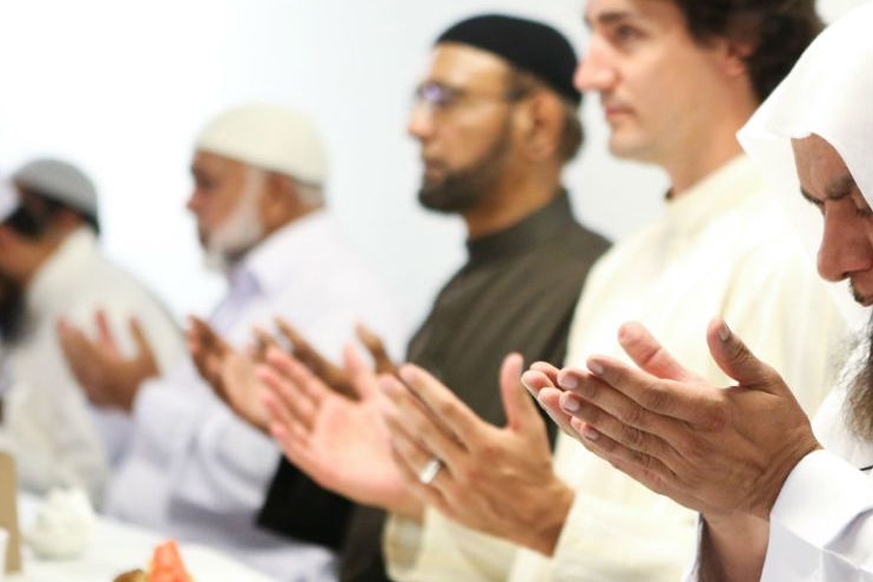 Canada`s next leader Justin Trudeau at a local Canadian mosque. He gets involved with every community and culture.
Justin Trudeau in his victory speech addressed Harper's anti-Muslim policy and assured his listeners that he would do his best to reunite the people of different faiths and cultures as proud Canadians.
Justin Trudeau, the son of former Prime Minister Pierre Trudeau, will be Canada's next leader, after a dramatic federal election that ended the divisive reign of the Conservative Prime Minister, Stephen Harper.
The Liberal party won a surprise majority, taking 184 of the 338 seats in parliament with representatives in every province and roughly 40% of the popular vote.
And in an implicit rebuke to Harper – who had attempted to exploit a row over Muslim women's right to cover their face – he said: "We know in our bones that Canada was built by people from all corners of the world, who worship every faith, who belong to every culture, who speak every language."
Trudeau has also committed to bringing in 25,000 Syrian refugees to Canada and invests $250m into refugee processing.
A Liberal government will spell a sea-change in Canadian politics after a decade under the Conservatives – a shift that will be felt quickly on the world stage. The party's election promises include ending Canada's combat mission as part the US-led coalition against Isis in Iraq and Syria and refocusing military efforts on training local forces and humanitarian efforts.
On the occasion Islamic New Year, Justin Trudeau said on October 15, 2015 as 1st of Muharram "Today, Muslims in Canada and around the world will celebrate the first day of Muharram, the Islamic New Year.
"As families, friends, and neighbours come together to reflect on the past year and look toward to the future, we take this opportunity to recognize the many important contributions the Muslim community has made to Canadian society. The first day of Muharram stands as a reminder of Canadian diversity, and that we are stronger not in spite of our differences, but precisely because of them. It is also a reminder of our basic Canadian values and rights, embodied in and protected by our Charter of Rights and Freedoms.
"On behalf of the Liberal Party of Canada, I wish all those celebrating a happy and healthy New Year", Justin Trudeau said in a statement.
. Tags: #
Canada
#