Israeli Prime Minister orders to shut new Falasteen 48 TV channel
2015-06-18 18:31:15 | Al Muslim News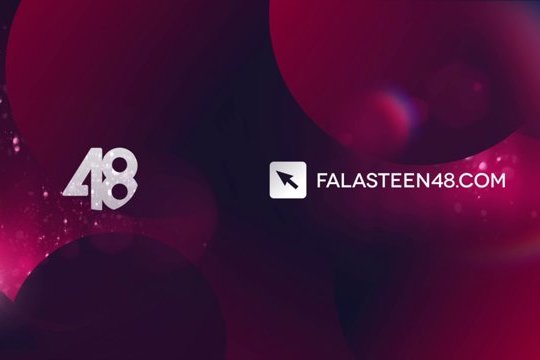 Israeli PM gave the order to communication Ministry, just a few hours after a press conference was held during the inauguration of the Falasteen 48 TV
Israeli Prime Minister has instructed head of the Communication Ministry Shlomo Filber to begin shutting down a new Palestinian TV station 'Falasteen48' funded by the Palestinian Authority, in Israel.
The official launch of the new TV was scheduled for June 18, Thursday, and all official preparations were concluded Wednesday for the historic launch of the new Falasteen 48 TV Station.
Riyad Al-Hassan, Palestinian Authority Communications Minister stated that he would appeal the Israeli decision to shut a new Arab TV satellite channel specifically targeting the Palestinian audience in Israel.
Speaking to the Palestinian News Agency (WAFA), Al-Hassan slammed Israeli Prime Minister Benjamin Netanyahu's decision to shut "Falastine 1948" as illegal. He noted that the administration of the new TV station will pursue all legal means to annul the decision, IINA reported.
Al-Hassan added that the new channel has purchased all services from licensed corporations and is working with human rights groups and legal advisors to appeal the Israeli decision.
"The goal is to give a stage to the Arabs of '48 so that they can expose to the Arab world everything they must go through, regarding their social, cultural and economic difficulties," Al-Hassan said in a press conference to mark the opening of the new channel in Nazareth on Thursday.
Meanwhile, the Palestinian Journalists Association slammed Netanyahu's decision as another attack against freedom of journalism and Palestinian media's right to operate everywhere. It also slammed it as being racist, which aims to deny Palestinians their rights to voice their positions and discuss the issues that concern them in the language and style they prefer.
The association called on UN Secretary General Ban Ki-moon, and UNESCO, entrusted by the UN with safeguarding the freedom of opinion and expression worldwide, to take reprisals in response to Netanyahu's decision which violates the basics of journalism as well as the UN Security Council's resolution 2222.
. Tags: #